Amazon working on touchscreen Echo speaker with higher-quality audio - report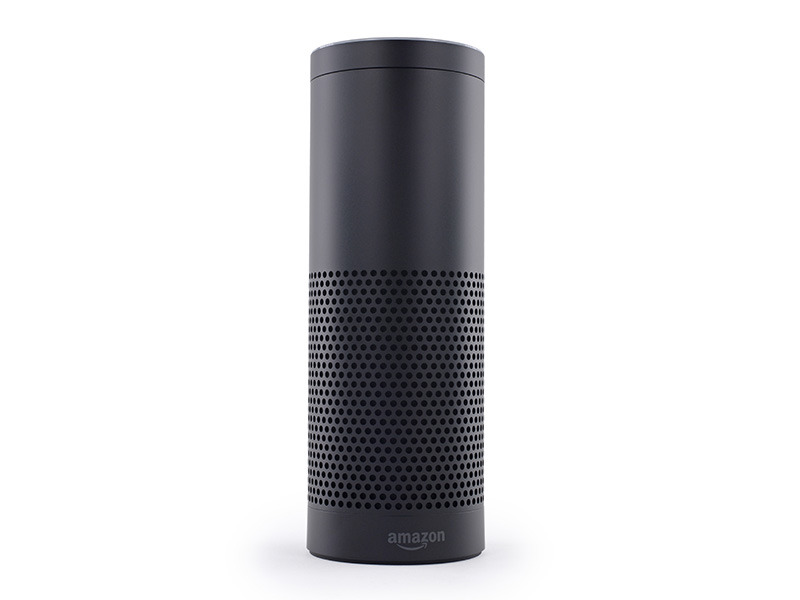 Raising the bar even before Apple's rumored entry into the "smartspeaker" market, Amazon is at work on a new "Echo-like" model which will have a 7-inch touchscreen and high-end audio, a report said on Tuesday.
The touchscreen will make it easier to fetch content like news, calendars, and weather forecasts, two sources told Bloomberg. The speaker is also expected to be bigger, and tilt upwards, so that people can glance down at it while it's sitting on a counter.
It should run a version of Amazon's Fire OS — based on Android — and may offer a feature letting people pin content like photos to their homescreen, turning it into a sort of virtual fridge door.
New speaker technology should make it sound superior to current Echo models, one of the sources suggested, adding that the product could be announced in the first quarter of 2017.
The Echo line, controlled mainly through Amazon's Alexa voice assistant, has proven an unexpected hit since it launched in 2014, selling over 5 million units. That prompted Google to ship its own competitor, the Home, on Nov. 4.
Several reports have hinted that Apple could join the same space in 2017. The device would use an enhanced version of Siri, and might feature unique additions such as a camera for auto-detecting users and switching to their personal preferences. HomeKit integration could be a key focus, much in the same way that Echo speakers are integrated with various home automation platforms.