Israel's Cellcom brings internet TV service to Apple TV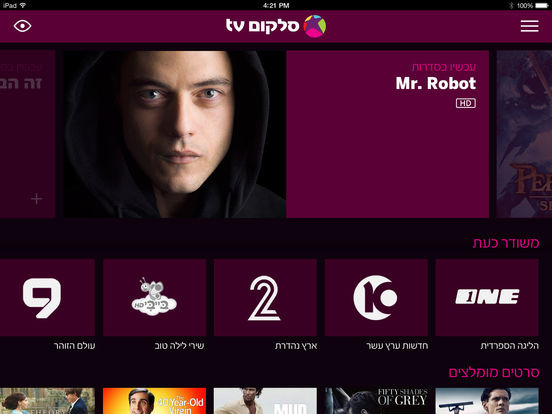 Major Israeli carrier Cellcom is bringing its internet TV service, Cellcom TV, to the fourth-generation Apple TV, in what could potentially be an important sales driver for the set-top.
The carrier made the announcement on Tuesday alongside launching a new app, Reuters said on Tuesday. Cellcom TV includes a mix of live channels and on-demand content, making it somewhat similar to Sling TV or PlayStation Vue in the U.S.
It's not clear what unique features the Apple TV app might get, or if it will support tvOS 10.1's single sign-on functions when that update launches next month. Compatibility would allow people with a Cellcom subscription to authenticate once and watch content in multiple apps.
While Cellcom TV is a fledgling service with just over 100,000 subscribers, it may be poised to catch up with local cable company Hot and satellite TV provider Yes. Whereas those two firms lost customers in the last quarter, Cellcom actually gained about 12,000, perhaps reflecting global cord-cutting trends.
Apple could benefit if it can position the Apple TV as an ideal way of watching Cellcom programming on a big screen. The company already markets the set-top as "the future of television," and in fact tvOS 10.1 will also include a native "TV" app making it easier to use an Apple TV as a cable/satellite replacement.