App Store highlights titles with support for single sign-on in iOS 10.2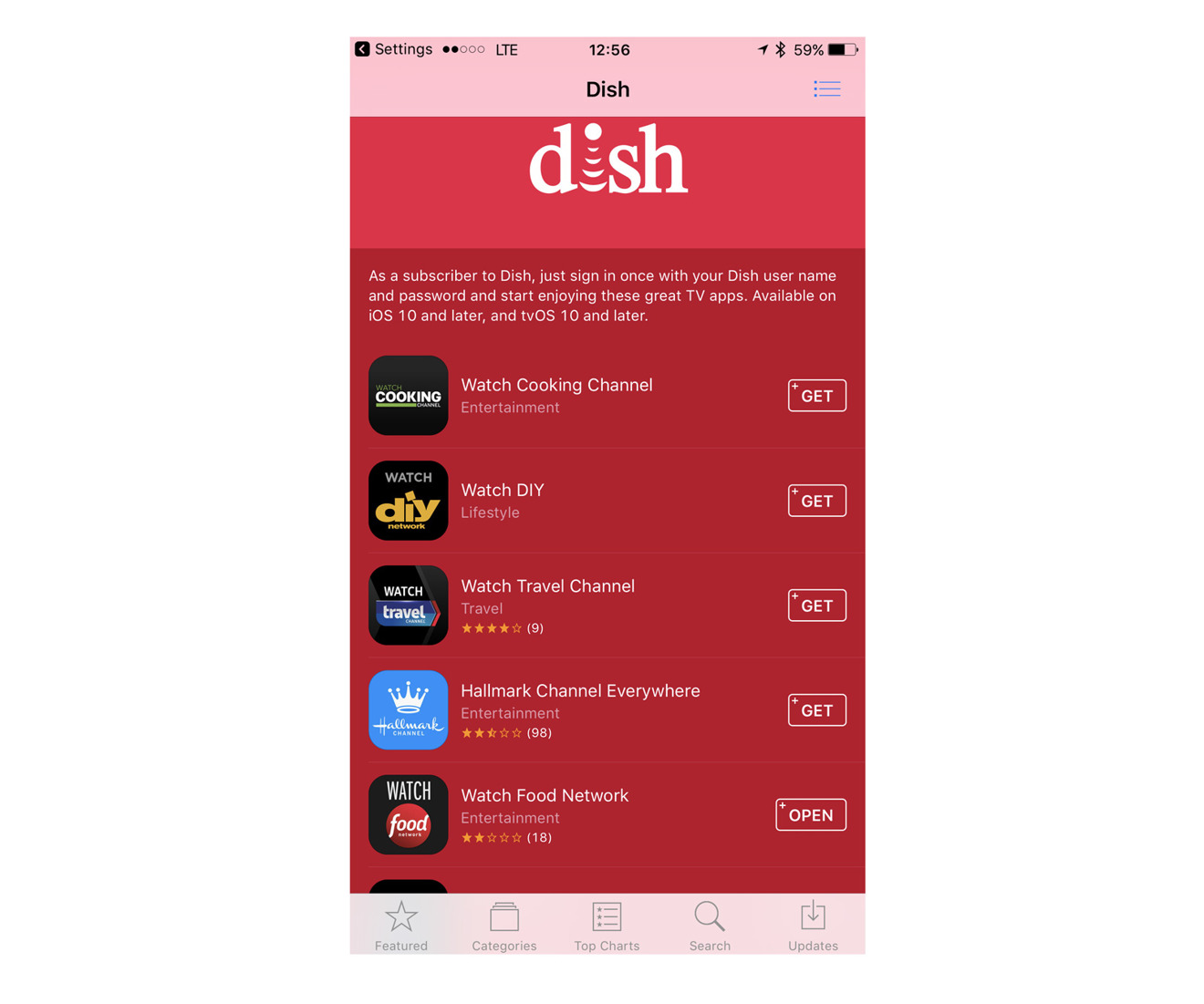 Perhaps hinting at the update's imminent launch, people using the iOS 10.2 beta can now find a section on the App Store dedicated to apps which support single sign-on for their cable, satellite, or internet TV streaming services.
The change was highlighted over the weekend in a thread on Reddit, where posters noted that a "Find More Apps" button that previously led nowhere now takes users to a populated App Store page. Dish subscribers, for example, can find apps in which their subscription will work, like >Watch Travel Channel or Hallmark Channel Everywhere.
Opening a compatible app will reportedly trigger a pop-up asking users if they want to let it use their subscription credentials. If this is declined, manual sign-in is still an option.
Single sign-on is due in the finished releases of iOS 10.2 and tvOS 10.1, both of which should arrive later this month if Apple follows its announced schedule. The feature itself is months overdue, however.
The updates will also include a dedicated "TV" app, making it easier to find and launch TV shows. On an Apple TV, people will even be able to configure their remote's Home button to return to the TV app, rather than the tvOS homescreen.