Apple adds ability to schedule third-party service appointments online for Mac, iPhone, iPad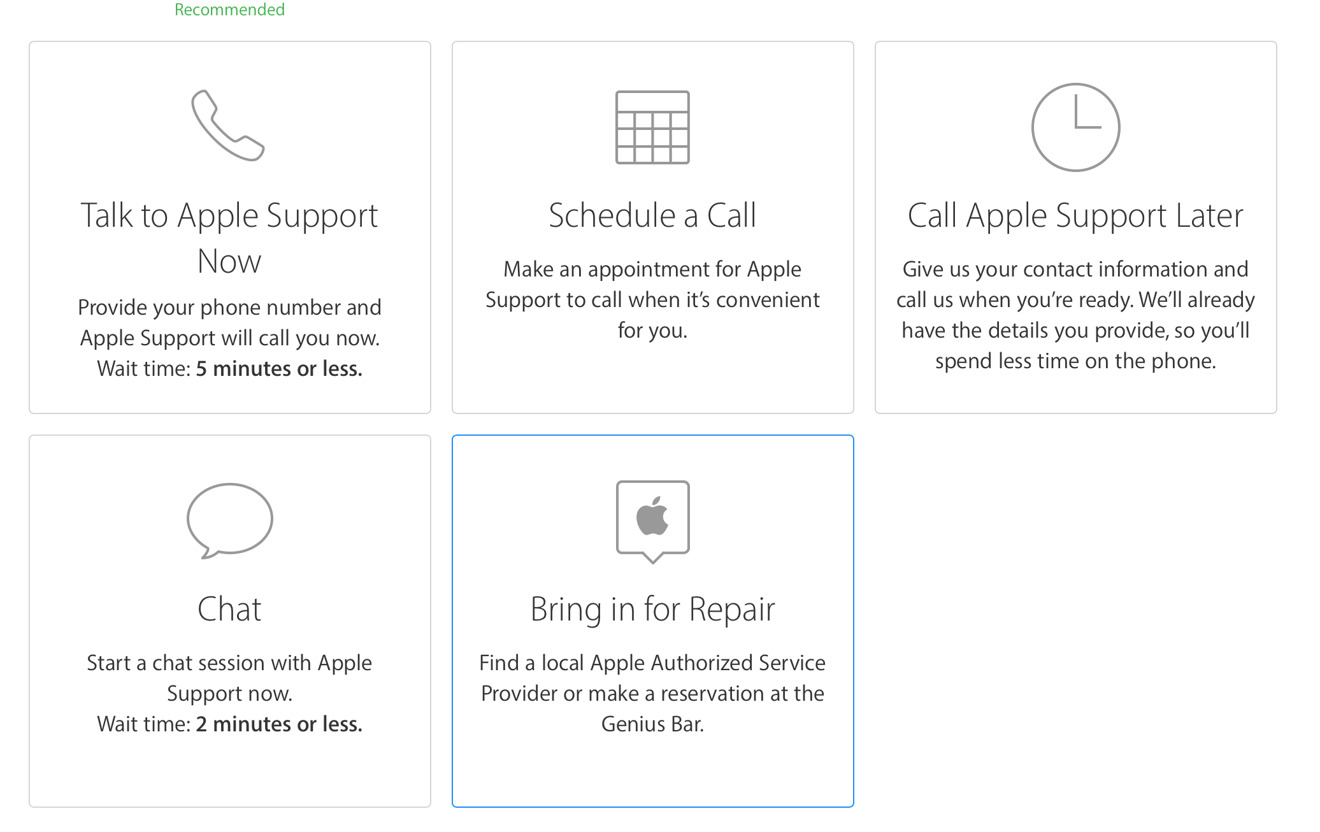 Apple recently made changes to its service scheduling process, and is now allowing users to make appointments with certified third parties and the remaining Apple Specialists for repair and support.
Abandoning the Apple Store-only approach, service appointments with authorized service providers can now be made online for iPhones, Macs, and iPads. Users can now select from all repair centers nearby, in the "bring in for repair" step of the check-in process.
The list of repair venues can be sorted by distance, or earliest possible appointment for most vendors — with third party options often being available much sooner than service at an Apple Store. Some Apple Specialists listed in options for service don't have availability data provided to the system, so users with a favorite third-party repair shop should call ahead for that information, rather than relying on the online appointment generator.
Besides some long-time Apple Specialists, repair venues include some iPhone service centers, Best Buy, Microcenter, and Computercare, among others. Third-party shops can also offer services that Apple Stores don't, like drive capacity increases in compatible models, service on older devices no longer officially supported by Apple, or other upgrades as available for a particular computer.
Apple TV and Apple Watch service and support remains limited to Apple Stores.