Apple releases watchOS 3.1.1 with fixes for notifications, Activity rings, more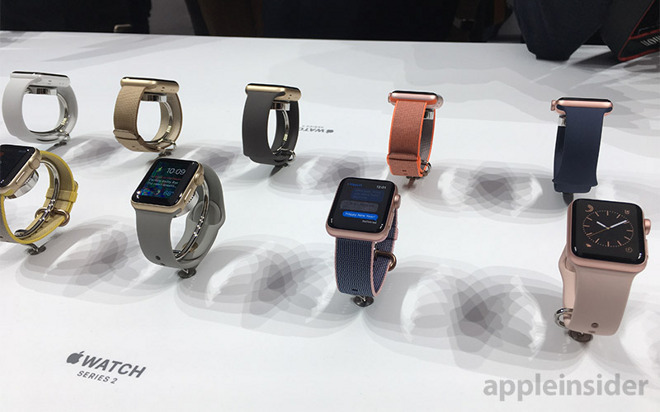 Apple's wearable mobile operating system received a minor maintenance update on Monday, with watchOS 3.1.1 bringing a range of bug fixes for the Apple Watch.
watchOS 3.1.1 is now available to download via the official Apple Watch app. Installing it requires that the Apple Watch itself be connected to power and have more than 50 percent battery remaining.
The update includes improvements and bug fixes. Items singled out by Apple are:
Fixes an issue that could prevent contact names from appearing in the Messages app and notifications
Fixes an issue that could impact ability to respond to notifications
Resolves an issue where the Stocks complication may not update on the watch face
Fixes an issue that may prevent the Activity rings from displaying on the Activity watch faces
Fixes an issue that prevented the dials on an analog watch face from appearing after changing the temperature unit in the Weather app
Resolves an issue that could cause the Maps app to stay launched after navigation has ended
Resolves an issue where the incorrect date could be displayed in the Calendar app month view
A total of four pre-release betas of watchOS 3.1.1 were issued to developers before Monday's official public launch. It arrives alongside iOS 10.2 and tvOS 10.1, both of which gain the new "TV" app.