Pebble says its iPhone-connected watches will keep working through 2017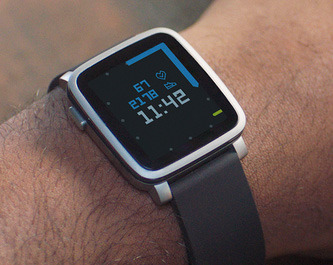 AppleInsider is supported by its audience and may earn commission as an Amazon Associate and affiliate partner on qualifying purchases. These affiliate partnerships do not influence our editorial content.
Although the Fitbit buyout means production of Pebble smartwatches is being discontinued, devices already on customers' wrists will be fully functional for at least another year, according to an official blog post.
Fitbit is "going out of its way to keep Pebble software and services running through 2017," Pebble said. This includes firmware downloads, CloudPebble, Timeline APIs, the Pebble SDK, and both apps and the app store.
Pebble also claimed that it has "seen a massive influx of community developers teaming up to keep the Pebble watch experience alive," but noted that in "coming months" the company will be updating its apps to reduce their dependence on cloud services. Eventually, only core functions will work.
Pebble said that it's evaluating how long it will keep cloud-dependent services active, such as dictation, messaging, and weather. Its Health platform isn't one of them, and so watches will continue to feed that data directly to the Pebble app, Apple's HealthKit, and Google Fit.
Fitbit angered a number of Pebble owners when it announced the takeover last week, especially since many people had personally backed the development of Pebble watches through Kickstarter. Pebble was also one of the few smartwatch platforms offering equal support for iOS and Android, even if many Android Wear functions are supported on iPhones through a bridging Google app.
The acquisition was allegedly motivated by a desire to compete with Apple. Fitbit is dominant in the wearables market, but only makes fitness trackers, rather than true smartwatches like the Apple Watch. Pebble's software and expertise could contribute to a more directly competitive product.