Teardown destroys Apple's irreparable AirPods, revealing tiny circuitry held together by glue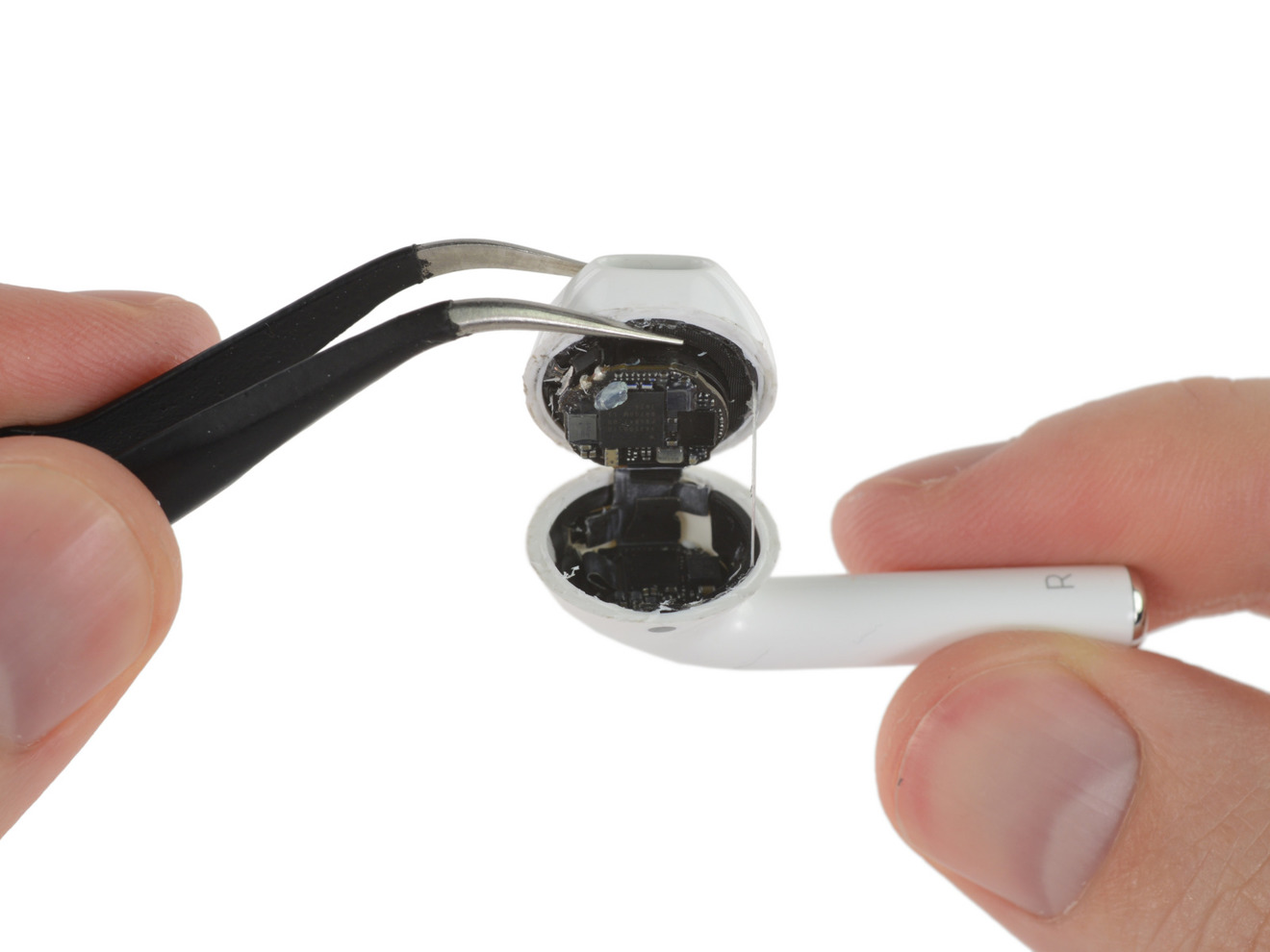 With Apple's AirPods now in the hands of customers, a subsequent teardown of the wearable wireless ear buds has transpired, unsurprisingly discovering that the diminutive technology is essentially impossible to repair or even recycle.
The components experts at iFixit conducted the dissection of the AirPods, discovering a very tiny 93-milliwatt-hour battery inside the stem of each earpiece. That's just over 1 percent of the charge capacity of Apple's iPhone 7.
Inside the separate charging case, Apple has packed in a still-tiny 3.81V 1.52Wh lithium polymer battery, offering about 16 times the capacity of the ones found in the AirPods themselves. Based on capacity, the case should provide users with up to eight recharges before it needs to be recharged itself, through a Lightning port on the bottom.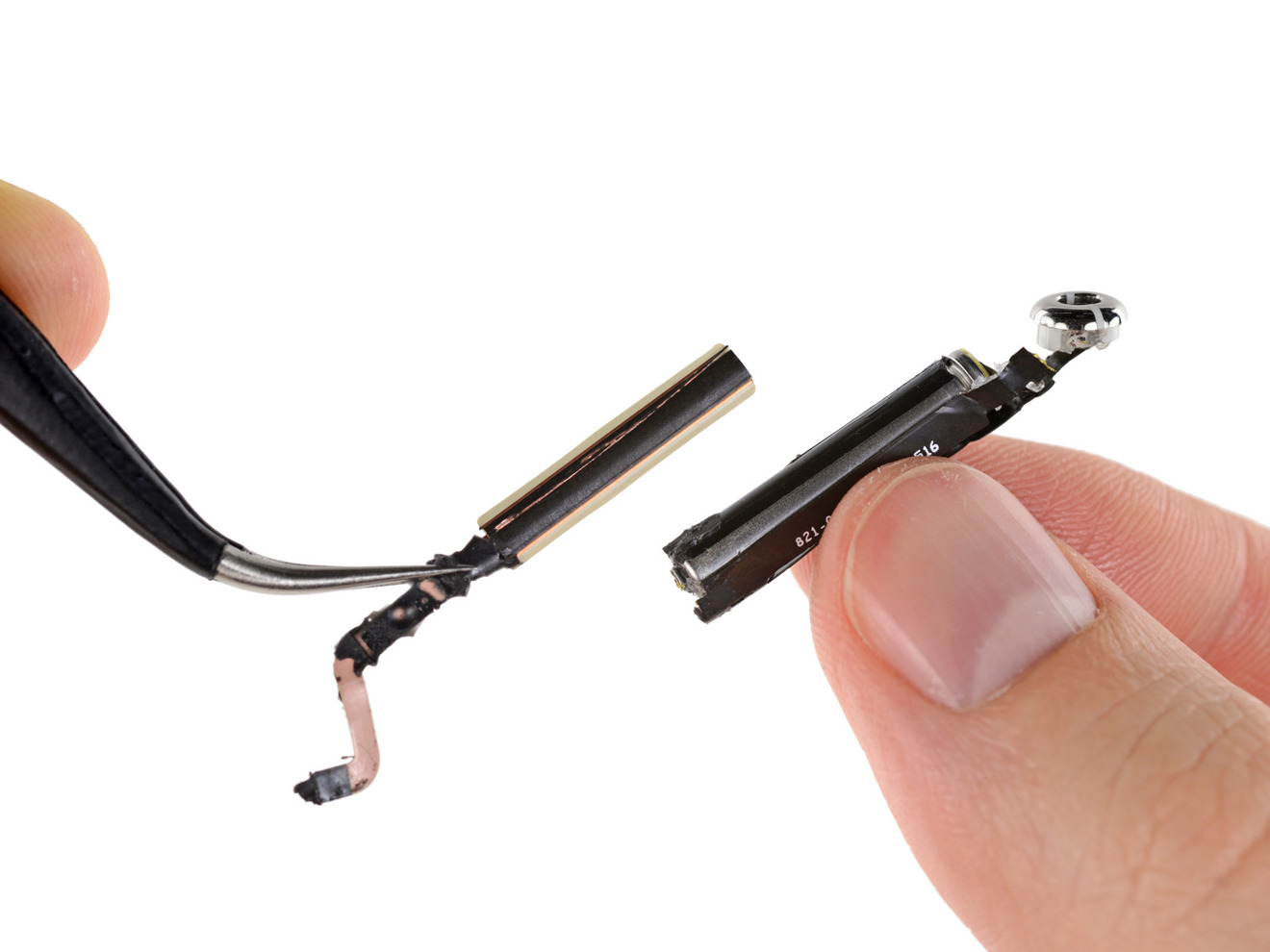 Taking apart the AirPods rendered them completely broken, as the in-ear accessories are held together entirely by glue. The charging case fared even worse, as it had to be cut open and destroyed in order to access the internal components.
The clever design of the AirPods packs multiple components into a small space. The in-ear portion features not only the speaker, but also infrared proximity sensors to detect when it's placed in the user's ear canal.
The stems, too, feature antennas surrounding the batteries, allowing for improved reception. And the metal tips at the end of the stems both cover the microphones and act as contact points for charging when placed into the case.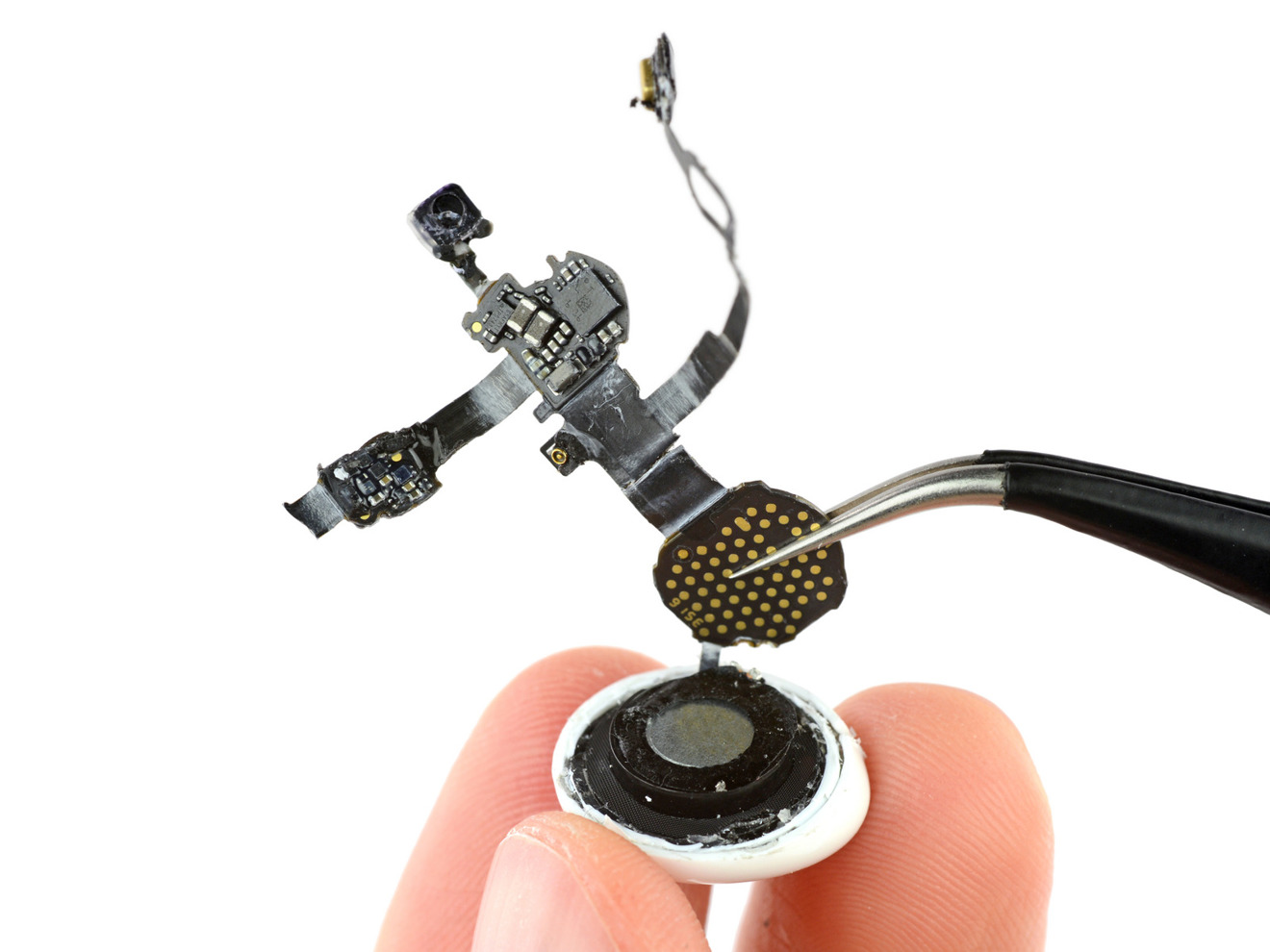 In a bit of speculation, iFixit did an X-ray scan of the charging case and found that an STMicroelectronics ARM chip within has what the solutions provider called "quality issues" with its solder joints. They suggested that this could have been the culprit for delays that caused the accessory to miss its October launch. However, as of yet, there have been no other such indications that the quality of the AirPods case has been an issue.
Other chips inside the AirPods include:
An Apple-branded chip identified as 343500130, believed to be the W1 Bluetooth component
Cypress CY8C4146FN programmable system on a chip
Maxim 98730EWJ low-power stereo audio codec
Texas Instruments TPS743
NXP 1610A3 charging integrated circuit
Texas Instruments BQ24232 power management integrated circuit