Apple's wireless AirPods hit delays, won't meet October launch window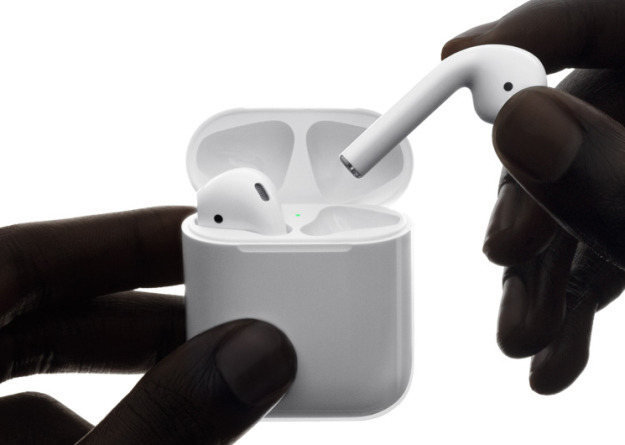 Apple on Wednesday revealed that its highly anticipated, entirely wireless AirPods earbuds will not ship within their originally advertised timeframe, finding their way into the hands of consumers later this fall.
"We don't believe in shipping a product before it's ready, and we need a little more time before AirPods are ready for our customers," Apple said in a statement issued to TechCrunch. Further details for the delay were not revealed.
It now appears that Apple's new Powerbeats3 workout headphones will beat the AirPods to market. The company began taking orders for Powerbeats 3 on Tuesday, with the first deliveries scheduled to arrive next week.
Apple's AirPods, Powerbeats 3, and already-available Beats Solo3 Wireless headphones all feature a new proprietary W1 chip that makes it easier to pair with multiple Apple devices. For example, a pair of AirPods will be able to sync with an iPhone, Apple Watch, iPad and Mac, and instantly switch between the devices depending on what device is being used at that point, thanks to Bluetooth pairing info being shared via iCloud.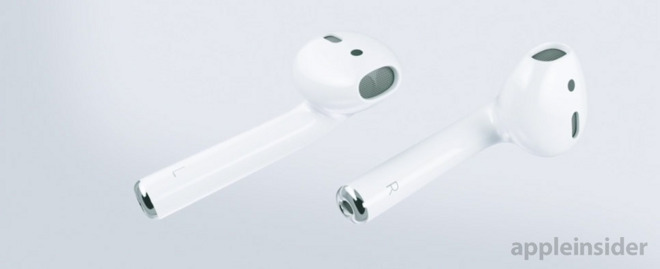 The W1 chip also offers much greater range, thanks to its use of Class 1 Bluetooth. Informal testing of the Solo3 Wireless found that they can be used at a distance of up to 400 feet — much farther than the 33 feet most Bluetooth products support.
As for the AirPods, they carry on the look of Apple's iconic white EarPods, but ditch the cord between them that connects to a device. Instead, the earpieces are both completely wireless and separate, simply resting in a user's ear and offering quick taps or voice commands for control.
In addition to the W1 chip, AirPods also include beam-forming microphones, accelerometers, infrared sensors and more. They also come with a small charging and carrying case that will provide more power on the go.
AppleInsider went hands-on with Apple's AirPods at an event unveiling them in September. Whenever they do ultimately ship, they will retail for $159.