Beats Solo3 Wireless headphones may have range up to 400 ft. or more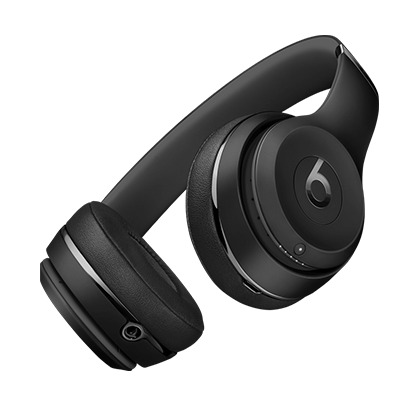 The Class 1 Bluetooth in Apple's new Beats Solo3 Wireless headphones are providing extreme range, in some cases beyond what the Class 1 specification actually calls for, according to user anecdotes.
Officially Class 1 devices are rated for about 300 feet. AppleInsider reader Jim, however, conducted a personal test with an iPhone 6 Plus, mounting the device on a tripod and walking into a nearby hiking trail. Reception was allegedly "solid" for the first 400 feet, only dropping out afterwards if he turned the left ear cup away from the iPhone. By 800 feet, the left cup had to be facing the phone at all times for audio to come through, but it still worked.
While the upcoming Bluetooth 5.0 will support ranges of up to 800 feet, the iPhone 6 Plus is believed to use a Class 2 variant of Bluetooth 4.0, limited to about 33 feet. Anecdotes and reviews suggest that the Solo3 Wireless somehow isn't restricted by the audio source's Bluetooth.
Apple launched the Solo3 Wireless in tandem with the iPhone 7, giving people another wireless headphone option given the phone's lack of a 3.5-millimeter headphone jack. It also teased two sets of earbuds, the BeatsX and PowerBeats3 Wireless, both of which should ship later this fall.
All three products are equipped with Apple's proprietary W1 wireless chip, also found in AirPods. This mostly eases pairing with iOS devices and improves battery life, but speculation has been that it might offer some aspects of Bluetooth 5.0.