Touch Bar keyboards, 'modest' Mac upgrades on Apple's slate for 2017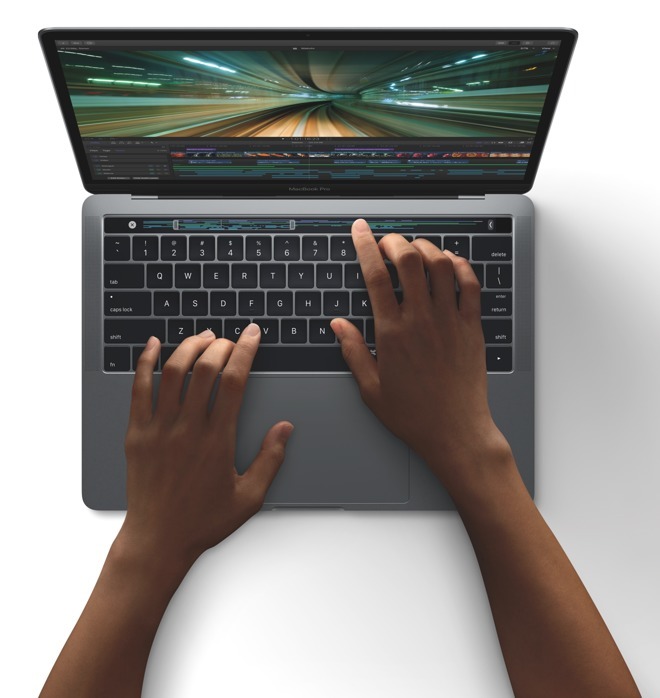 Apple's Mac plans for next year reportedly include mostly "modest" upgrades, though the company is considering building standalone keyboards with Touch Bars and Touch ID.
The keyboards will only debut if the Touch Bar and Touch ID prove successful on the MacBook Pro, Bloomberg claimed on Tuesday as part of a broader expose on problems in Apple's Mac division. The site didn't say how Apple would address the security issues involving Touch ID, which would presumably require an onboard Secure Enclave to store fingerprints.
The iMac, which hasn't seen a 2016 refresh, is expected to adopt USB-C ports like its MacBook counterparts, and upgrade to new AMD graphics cards. That aligns with code discovered in macOS 10.12.2, pointing to support for the AMD technology.
On Monday, Apple CEO Tim Cook told the company that there are "great desktops" in its roadmap, without offering much extra detail except to say that desktops allow "a greater variety of I/O" than laptops.
The MacBook Pro and 12-inch MacBook are only expected to get speed boosts, Bloomberg's sources said. 2016 models of both were originally intended to be more impressive however, which could mean those lost features might make their debut. The Pro was supposed to have a more powerful, contoured battery, while the 12-inch MacBook might've gained Touch ID and a second USB-C port.