Apple saw twice as many mobile device activations this holiday as Samsung, data shows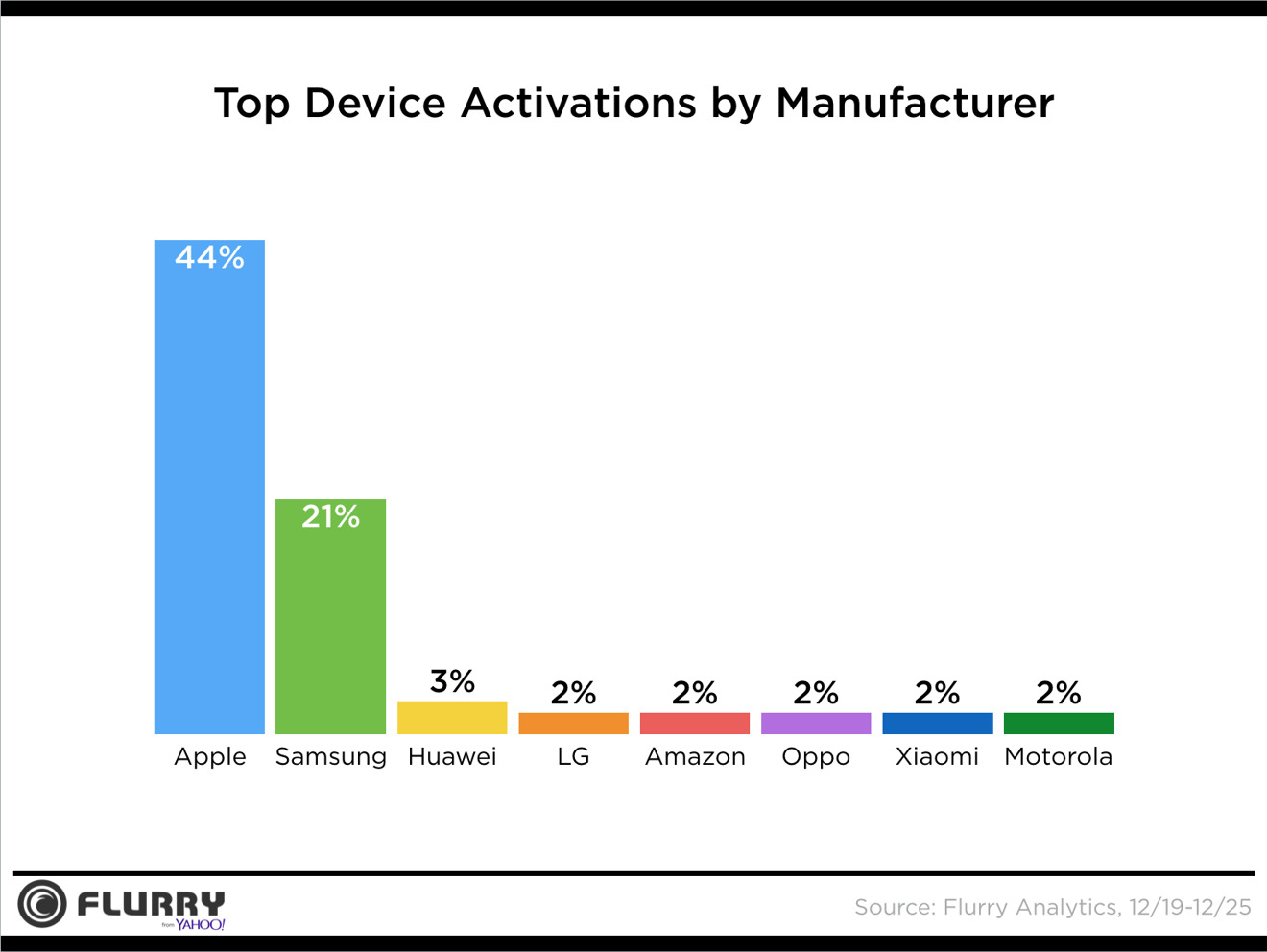 Apple's iPhone and iPad trounced the competition this holiday, giving the company a 44 percent share of all device activations — Â more than twice that of rival Samsung, new research suggests.
Mobile analytics firm Flurry published its latest data on Tuesday, revealing that for every Samsung device that was activated, Apple saw more than two. Samsung came in second place with 21 percent share, far behind Apple but also well ahead of third-place finisher Huawei with just 3 percent.
The data shows that the smartphone and tablet market continues to be a two-horse race between Apple and Samsung, including during the lucrative holiday shopping season.
Flurry's research also shows that jumbo-sized handsets, like Apple's new iPhone 7 Plus, continue to take a larger share of the mobile market. So-called "phablets" accounted for 37 percent of device activations seen by Flurry this holiday, up from a 27 percent share in the 2015 shopping season.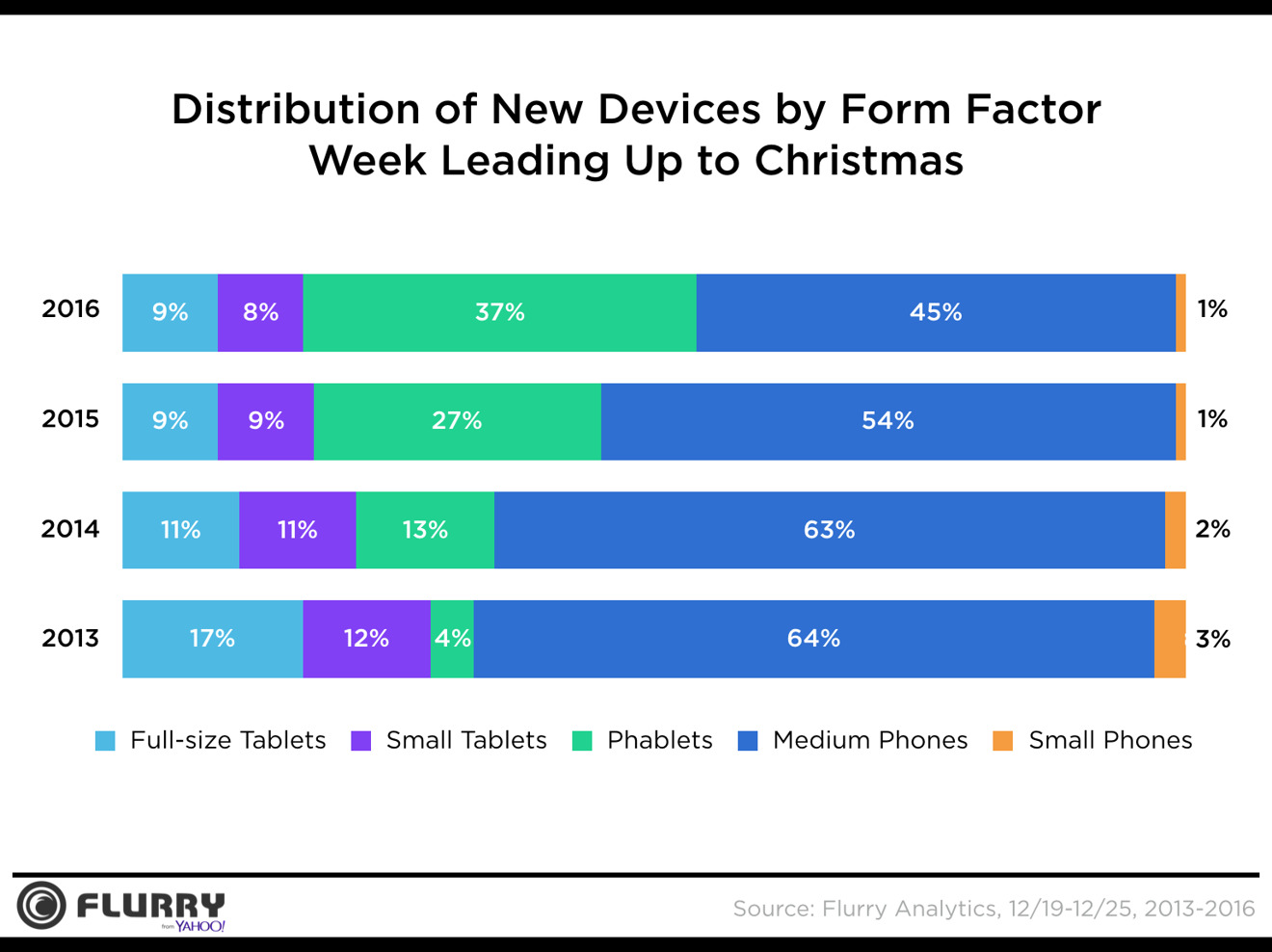 Medium-sized phones between 3.5 and 4.9 inches, like the iPhone 7 and iPhone SE, still remain the most popular. However, their share dipped below 50 percent this year, to 45 percent. Apple does not sell a smartphone with a screen size smaller than 3.5 inches, and devices in that form factor represented just 1 percent of activations.
Flurry's data also suggests that the popularity of tablets, including Apple's iPad, continues to shrink. While full-size and small tablets took up 18 percent of device activations this year, they shrunk to 17 percent this year. That's down from 29 percent of mobile device activations in 2013.
Apple will announce the results of its December 2016 quarter — Â the first full frame to include iPhone 7 series sales — Â in late January. It's expected that this fall's iPhone sales will be Apple's strongest ever, with predictions skewing as high as 78 million units.