Slower-than-expected iPhone 7 sales prompt Apple to cut production by 10%, report claims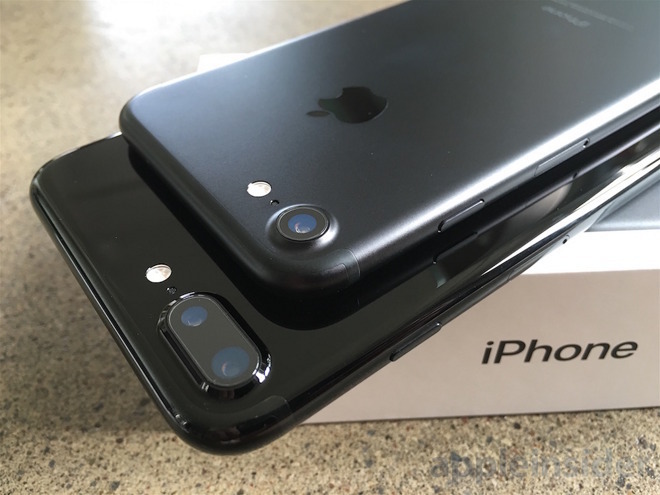 Apple's new iPhone 7 lineup has "sold more sluggishly than expected," according to a new report, which claims that the company has cut orders for early 2017 by some 10 percent.
Citing data from Apple suppliers, Japanese newspaper Nikkei reported on Friday that "sluggish sales" of the iPhone 7 lineup have come in softer than Apple expected.
Somewhat confusingly, the report said that Apple plans to cut production of both the iPhone 7 and iPhone 7 Plus. But it also notes that Apple has not been able to meet demand for the 5.5-inch iPhone 7 Plus due to a shortage of camera sensors, noting that the jumbo-sized handset "remains popular."
The report also noted that sales of the iPhone 7 are strong in Japan, particularly due to the Apple Pay in the country in October. However, Japan accounts for roughly 10 percent of Apple's global sales.
The claims come on the heels of a new study on activations showing that rival Samsung gained some ground on Apple this holiday season.
The latest slew of reports stand in contrast to Wall Street expectations, where analysts generally expect the iPhone 7 lineup will propel Apple to its best quarter ever. Apple will report the results of its holiday frame in late January.