Review: Bragi's Headphone offers a solid alternative to Apple AirPods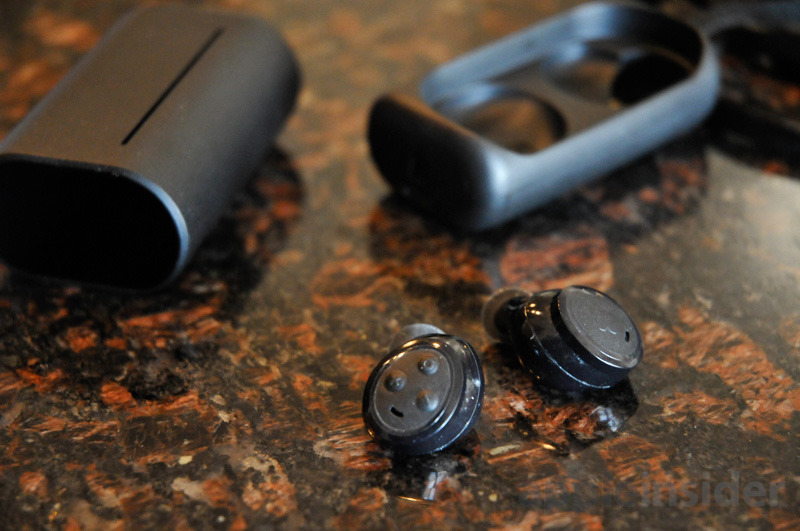 AppleInsider is supported by its audience and may earn commission as an Amazon Associate and affiliate partner on qualifying purchases. These affiliate partnerships do not influence our editorial content.
Bragi's fully wireless Headphone — yes, in the singular — is a competent if not spectacular alternative to Apple's AirPods, and even has some features the AirPods lack.
The Headphone is based on the Bragi Dash, one of the earliest entries into true wireless earbuds. At $149, the new product is about half the cost of its predecessor, finally making Bragi's gear a realistic proposition. It's even $10 less than the AirPods.
You do make some sacrifices versus the Dash, of course. Gone are any fitness tracking functions, as well as the 4 gigabytes of onboard music storage. The Headphone isn't waterproof, and its carrying case doesn't have a battery — the micro USB port is simply a passthrough, meaning that whatever charge the earbuds have before you leave home is what you'll get unless you can find another plug-in.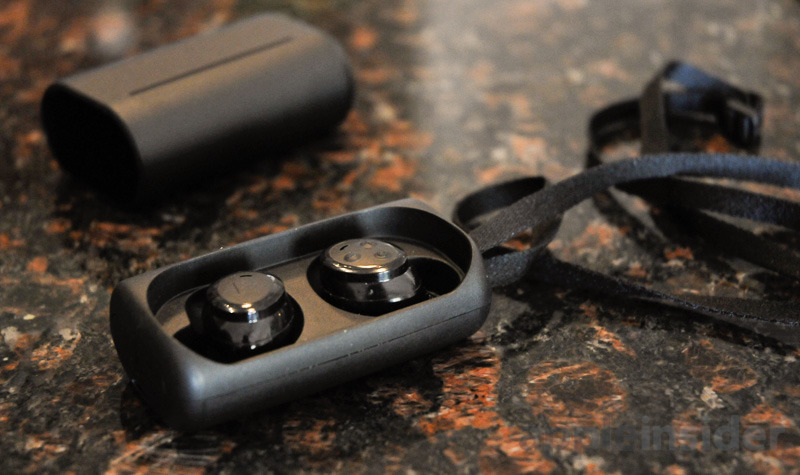 Thankfully the Headphone does at least offer 2 hours extra charge for a total of 6, in fact an hour more than the AirPods (which do come with a charging case, mind).
Another sacrifice might be seen as a plus by some wearers. Instead of touch-sensitive gestures, the Headphone is controlled with three physical buttons, all of them serving multiple purposes depending on the context and how long you hold them down. They're certainly less elegant than the Dash's gesture system — you'll often end up pressing a bud further into your ear to get a button to respond — but they're also more precise, since there's less room for error. It's worth noting that the AirPods' onboard controls are limited to play/pause and toggling Siri, and even then, it's one or the other.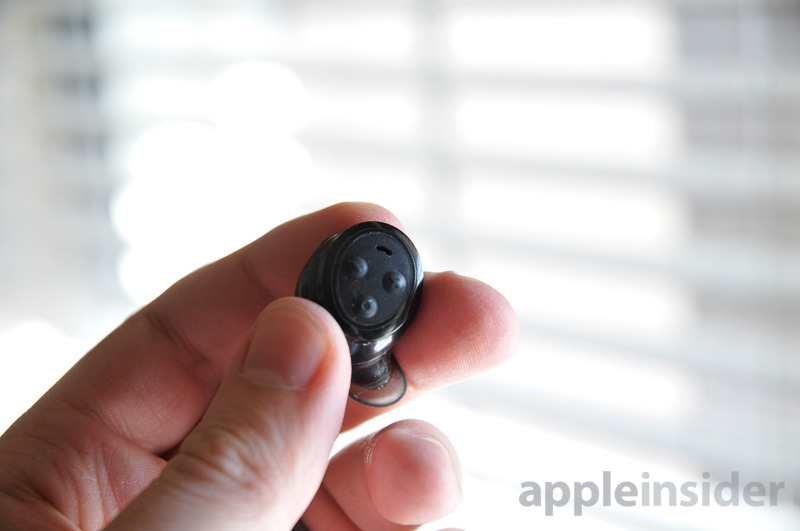 A minor annoyance is that the Headphone suffers from some input lag. This is slight to non-existent with play/pause and skipping tracks, but triggering Siri can take a few seconds, when your natural inclination will be to hit the button and start talking. The Headphone's built-in microphones do appear to be good at registering voice input, at least in relatively quiet environments.
Like the Dash, another benefit of the Headphone is a feature Bragi calls audio transparency. By holding down the volume increase button for a second, you can allow ambient sounds to mix in, which is invaluable in urban areas or just when you'd prefer not to be rude — it's often possible to hold a conversation without removing anything. Keeping transparency off is wise if you want the best listening experience though, and you will occasionally have to remove the buds to hear people clearly.
Sound quality is about on par with the Dash, which is to say average, neither bad nor amazing. You'll probably enjoy your listening experience, but the Headphone doesn't have deep bass, and there's some distortion on the high end. Convenience was clearly higher on the agenda than fidelity.
On that note, while the earbuds seems to stay firmly planted in normal use — especially with three different tip sizes available — we didn't trust their hold enough for weightlifting at the gym. Running should be safer, but as with any wireless earbuds, tethered ones are a better choice if your activity is in any way strenuous.
Conclusions
If you're searching for all-wireless earbuds and don't want AirPods for whatever reason, the Headphone will certainly do. It's a little more subtle than Apple's product, fashion-wise, and features like on-ear controls and audio transparency may tip things in Bragi's favor.
There aren't any major dealbreakers here, unless you want something that lasts more than 6 hours between charges, has the best possible sound, and/or will stay rock-solid at the gym.
The real argument is whether going fully wireless is right in the first place, and if so, whether some of the AirPods' conveniences — namely automatic on/off, and quick pairing with multiple Apple devices — will stop you from considering an independent option.
Score: 4 out of 5
Where to buy: