Earin combats Apple's AirPods with new M-2 truly wireless earbuds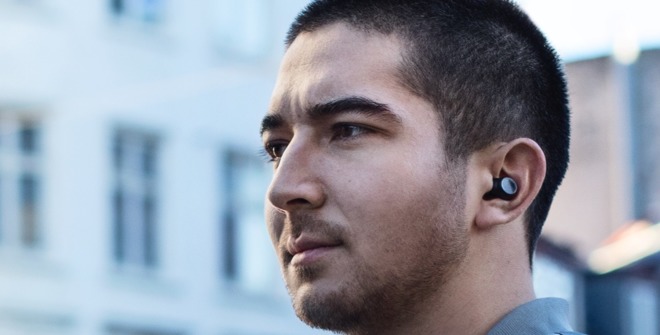 AppleInsider may earn an affiliate commission on purchases made through links on our site.
Not long after the release of the M-1 — Â and Apple's own AirPods — Earin has unveiled its new M-2 completely wireless Bluetooth earbuds, adding a touch interface to the tip of the earpiece.
As with Apple AirPods, the M-2 earbuds can be used for listening to music and taking phone calls. The touch control on the earbud itself has rudimentary media controls, allowing users to play, pause, and skip tracks.
A magnetic docking capsule stores and charges the earbuds. One charge from the capsule gives three hours of battery life per charge, and provides three charges before depletion. Charge time for the capsule is approximately 75 minutes.
As with the M-1, the M-2 comes with three pairs of various sized ear tips and ear stabilizers to ensure a tight fit
The wireless technology connecting the earbuds is proprietary to Earin, and utilizes "dual antenna and Near Field Magnetic Induction (NFMI) powered by NXP Semiconductors," according to the company.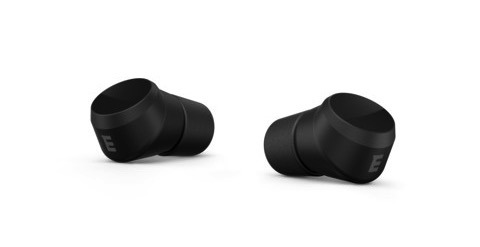 The speakers in the M-2 have a frequency range of 20 to 20,000 Hz, with a speaker sensitivity of 105 dB SPL. Speaker impedance is 25 Ohm.
The Earin M-2 True Wireless Earbuds will release late in the first quarter. Pricing has not yet been announced, but the Earin M-1 Earbuds retail for $199.99.
AppleInsider briefly examined the Earin M-1, and found that the predecessor does a decent job of drowning out most ambient noise at mid-range, with sound customizable through the Earin iOS app. The app also serves as a battery life monitor.