OtterBox uniVERSE case expands to iPad Air 2, Speck Presidio clear case line debuts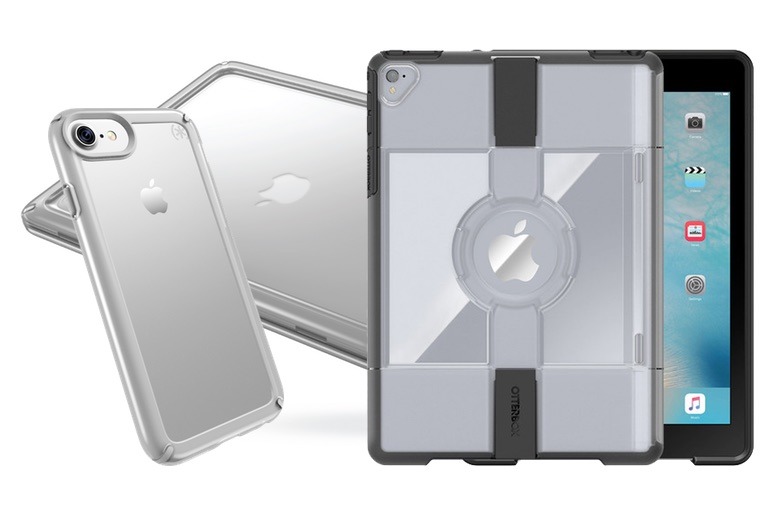 Accessory producer OtterBox is making versions of its uniVERSE case for the iPad Air 2 and iPad Pro 9.7-inch, and introducing new accessories for the modular system. In addition, case manufacturer Speck has outlined additions to the Presidio range, which includes clear cases for both iPhones and the MacBook.
Otterbox uniVerse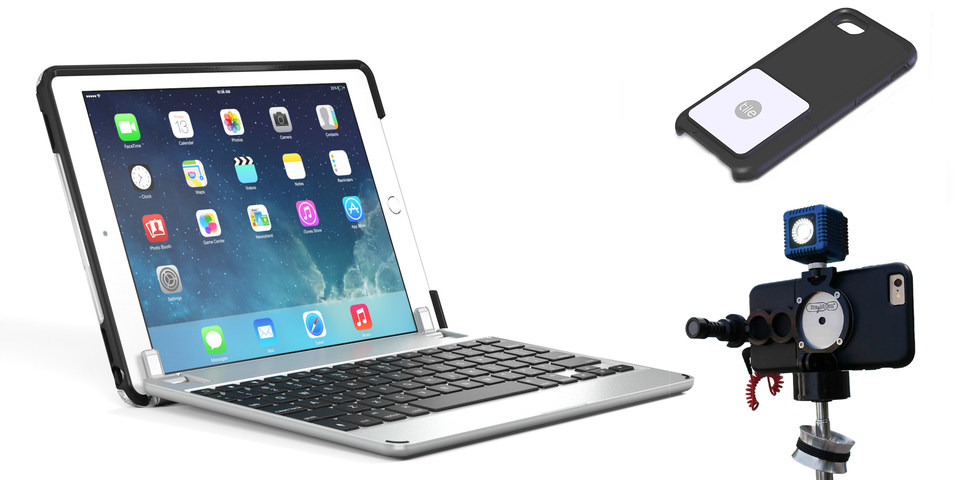 The new iPad cases offer protection to the tablets, with two slotted rails, a removable spine, and other connection points to make it easier connecting compatible accessories to the case itself. The uniVERSE system is already available for the iPhone 6, iPhone 6s, iPhone 7, and Plus versions, and will be coming to the iPad Air 2 and iPad Pro 9.7-inch soon.
A number of accessories compatible with the cases have been announced at the same time, with some aimed towards the upcoming iPad cases. The ECO Sensors Sparrow Portable Air Monitor, StabylCam StabylRig Image Stabilizer, and ikeGPS Spike Laser Measurement Tool will all clip onto the cases and offer users extra features, while the PopSockets Grip helps users keep hold of their iPhone with a telescopic grip and stand.
For the iPad cases, the First Healthcare Magnetic Positioning Arm can mount a tablet in place for hands-free work, and the Brydge 9.7 Keyboard adds an aluminum-cased keyboard cover.
Pricing has not yet been announced.
Speck Presidio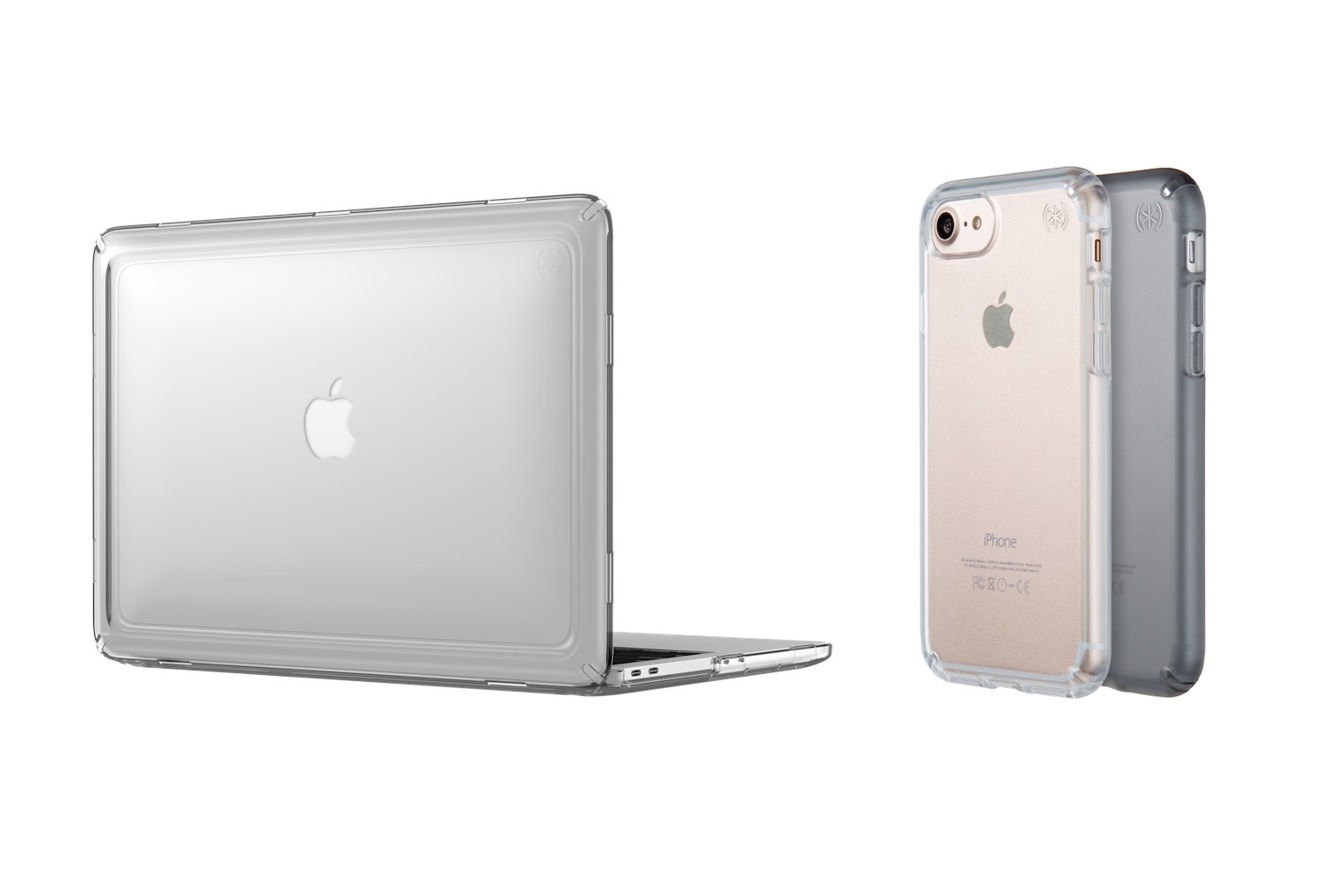 Speck introduced the Presidio line of slim cases last year. The manufacturer claims the phone cases in the range are able to protect from shocks caused by a drop of up to ten feet, have scratch-resistant finishes, and add 20 percent less bulk compared to previous versions.
Key additions to the line for 2017 are clear cases for both the iPhone and MacBooks. The Presidio Clear is transparent and uses a clear version of the Impactium Shock Barrier, rather than the opaque material used in the company's other cases. Starting from $39.95, the Presidio Clear is available for the iPhone 6, 6s, 7, and Plus variants.
The Presidio Clear for MacBook, uses a dual-layer perimeter with the same Impactium material as the Presidio Show, which is capable of withstanding drops of up to four feet. While pricing hasn't been disclosed, a version for the 13-inch MacBook Pro with Retina will be shipping in early February, with clear and Onyx Black options.
Cases for other MacBook models are coming out later this year.