Google updates Maps on iOS with better ridesharing UI, end-to-end Uber integration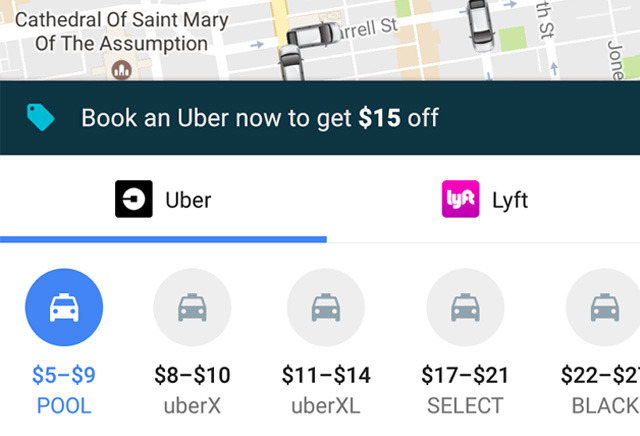 Google on Thursday updated its Maps apps for iOS and Android alike with a new, more in-depth ridesharing interface, including deeper integration with Uber that lets people hail a car without switching apps.
Instead of a simple list of fare options that takes over the screen, the new interface now keeps the map in view and displays options in a carousel, with tabs for supported ridesharing firms. The map can even display the current positions of cars to give a sense of how quick pickup will be.
The Uber integration requires that riders sign into an existing account, but can then handle an entire trip, including selecting a fare, and tracking and communicating with a driver. This works whether or not the Uber app is installed, and Google notes that Maps has the advantage of letting people check out details about their destination such as hours, photos, and any available menus.
Google didn't say whether other ridesharing services like Lyft will get the same treatment. Uber has typically been favored by Google, not the least because Google Ventures pumped $258 million into the company in 2013.
While some people may see the updates as soon as today, Google is conducting a gradual rollout.
The company may be paving the way for its sibling under Alphabet, Waymo, which could launch a ridesharing service by the end of 2017 — possibly featuring self-driving cars.