Samsung chief's arrest sought in South Korean corruption scandal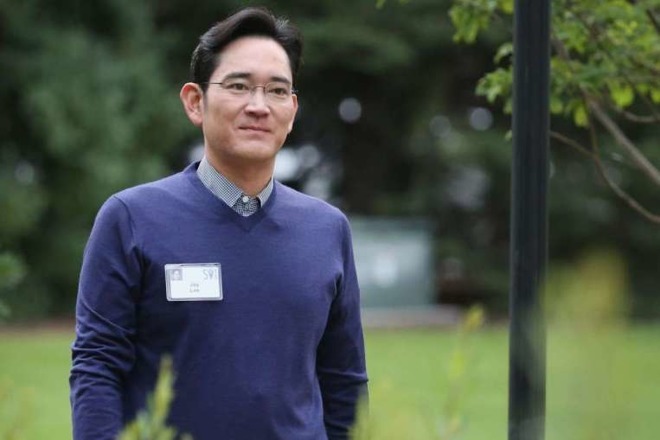 An arrest warrant for heir apparent to Samsung's throne, Lee Jae-yong, was issued Monday for his suspected involvement in an insidious corruption scandal that led to the impeachment of South Korean President Park Geun-hye.
The arrest warrant, issued by a special prosecutor in charge of investigating Park's alleged wrongdoing, formally accuses Lee of bribery, embezzlement and perjury, and is awaiting approval by a South Korean court scheduled to hear the case on Wednesday, reports The Wall Street Journal.
Specifically, Lee, better known in the West as Jay Y. Lee, is accused of donating 43 billion Korean won ($36 million) — some of it embezzled from Samsung — to a string of non-profits linked to Park confidante Choi Soon-sil in a bid to curry political favor. According to investigators, this particular round of bribes bought the government's blessing of a merger between two Samsung affiliates in 2015.
Widely considered to be the de facto head of Samsung, Lee is officially standing in for his ailing father and Samsung chairman Lee Kun-hee. With Park's backing, the move helped transfer control of the chaebol to the younger Lee.
The special prosecutor is leveraging the supposed Samsung bribe as evidence that Choi and Park engaged in, and profited greatly from, illicit activities. Choi does not hold political office but is suspected of wielding influence over the administration in part tied to the pay-to-play operation.
Addressing the potential impact Lee's arrest might have on the South Korean economy — Samsung accounts for nearly one-third of the country's stock market value — a representative for the special prosecutor's office said "it is more important to seek justice."
Alongside wider restructuring issues, Samsung Electronics is grappling with the aftermath of last year's Galaxy Note 7 fiasco. Lee's abrupt departure would come as yet another blow to the company.
Lee and three other top Samsung lieutenants were recently questioned over the company's alleged misconduct. While the three executives will not face arrest, Lee's warrant comes just days after he was grilled in a 22-hour interrogation session, the report said.
For its part, Samsung maintains no wrongdoing in the matter.
"Samsung did not make contributions in order to receive favors," the company said. "In particular, we find it hard to accept the special prosecutor's argument that Samsung has made improper requests related to the merger of Samsung affiliates or the leadership transition."
Today's development is the latest wrinkle in South Korea's corruption scandal. The country's top companies, including Samsung, LG and Hyundai, are at the heart of the issue, alleged targets of an elaborate extortion scheme from which Park and Choi pocketed tens of millions of dollars.