Galaxy Note 7 fiasco leaves Samsung mobile profits a smoldering ash pile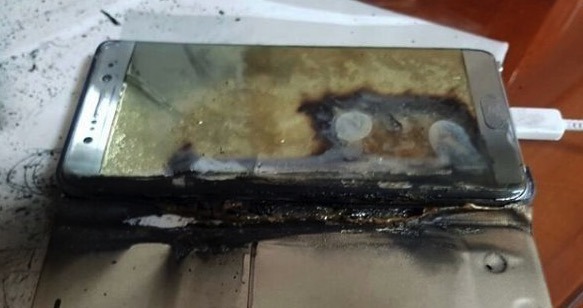 As expected, the Galaxy Note 7 disaster set fire to Samsung's operating profits in the September quarter, with the company's mobile unit posting a 96 percent decline to 100 billion Korean won (about $87.9 million) as compared to the same time last year.
Samsung reported net operating profits of 5.2 trillion won for the third quarter, down 30 percent from 7.4 trillion won in the year ago period. Revenues plunged from 51.7 trillion won in 2015 to 47.8 trillion in the most recent quarter, a negative 7.5 percent change.
Of note, Samsung's mobile unit managed an anemic 100 billion won in operating profit, down from 2.4 trillion won in the year ago quarter. By comparison, Samsung earned 4.32 trillion won for the three months ended June. The result marks the lowest quarterly watermark for the Korean tech giant's mobile arm since the first Galaxy device launched in 2009.
For investors, the plunge in profits was expected, as Samsung cut estimates by $2.3 billion earlier this month in anticipation of blowback from the Galaxy Note 7 debacle.
Referred to as the "Note 7 issue" by Samsung, problems cropped up shortly after the phablet device launched in August. Reports of explosions and fires initially surfaced in South Korea and spread to international launch countries, including dozens of incidents in the U.S. Later that month, Samsung halted shipments of the fiery device and issued a voluntary global recall of some 2.5 million devices.
The company worked to rectify the problem, thought to be related to the phone's battery or charging mechanism, but replacement units deemed safe for use ended up suffering the same fate as the original. Samsung officially halted sales and replacements of all Note 7 products on Oct. 10, and announced a permanent discontinuation of the line a day later.
In search of a silver lining on the Note 7 mushroom cloud, Samsung reminded investors that Galaxy S7 sales remain "solid" as shipments of mid- to low-end handsets continue to grow.