Samsung halts Galaxy Note 7 sales, tells users to stop using device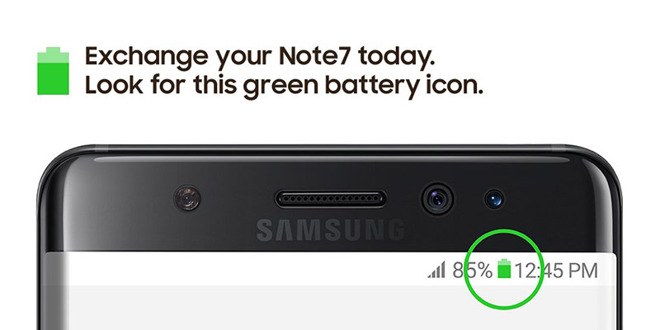 AppleInsider may earn an affiliate commission on purchases made through links on our site.
Samsung's Galaxy Note 7 is in the throes of death. The Korean tech giant on Monday halted global sales of its latest phablet phone, issuing a statement telling owners to power down and stop using the handset as it could pose a safety hazard.
Samsung is urging owners to discontinue Note 7 use as the company works with the U.S. Consumer Product Safety Commission on an investigation into a "battery cell problem" that could in some cases cause the handset to catch fire or explode.
"Because consumers' safety remains our top priority, Samsung will ask all carrier and retail partners globally to stop sales and exchanges of the Galaxy Note7 while the investigation is taking place," the company said. "We remain committed to working diligently with appropriate regulatory authorities to take all necessary steps to resolve the situation. Consumers with either an original Galaxy Note7 or replacement Galaxy Note7 device should power down and stop using the device and take advantage of the remedies available."
Today's news comes after two more replacement Galaxy Note 7 units caught fire over the weekend. On Sunday, reports claimed Samsung temporarily suspended production of the combustible device in cooperation with U.S. and China authorities.
The Galaxy Note 7 issue surface shortly after the device launched in August, with initial reports of exploding handsets emerging from Samsung's domestic market of South Korea. Subsequent incidents — including dozens in the U.S. — prompted Samsung to halt shipments and issue a voluntary global recall of some 2.5 million devices.
Samsung partnered with major U.S. carriers to enable the recall, replacing affected phones with versions that incorporated supposed fixes. With replacement models apparently exhibiting the same fiery failures, it seems problems surrounding the handset run deeper than first anticipated.
On Sunday, following reports of malfunctioning replacement models, AT&T, T-Mobile and Verizon announced a halt to their respective Galaxy Note 7 exchange programs.
Previous reports indicated Samsung rushed the Galaxy Note 7 to market in an attempt to capitalize on the company believed was a "boring" iPhone 7 and iPhone 7 Plus update. Among the new features in the Galaxy Note 7 is a high capacity, quick-charge battery 16 percent larger than last year's Galaxy Note.