Samsung issues global recall of Galaxy Note 7, replacement program announced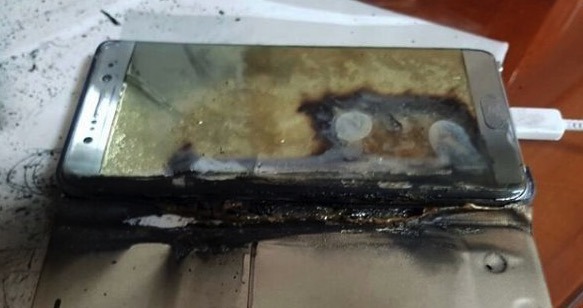 After a week of analysis of 35 dramatic battery failures, Samsung has issued a global recall for the Galaxy Note 7 "phablet" — but the process will take some time, and how it will be executed is not known.
"We have received several reports of battery explosion on the Note 7 that was officially launched on August 19," said Samsung's President of Mobile Business Koh Dong-jin. "It has been confirmed that it was a battery cell problem."
All customers who have purchased a Galaxy Note 7 will be able to swap the device for a new one "over the coming weeks" according to Samsung. How this will be accomplished for the hundreds of thousands of owners in the 20 countries the device is available has not been announced.
AppleInsider spoke with an AT&T corporate-owned retail store manager who told us that while they have two units in stock, they have never had any significant stock on-hand, with no more than four units arriving on any given day after launch.
"If somebody came in today for a replacement, we've got no idea how to handle it," the manager said. "We've got nothing known-good to give, and don't know when we will."
Pictures posted on social media by South Korean and U.S. owners led to a shipment hold. A Samsung statement about the issue made on Wednesday was brief, saying that "shipments of the Galaxy Note 7 are being delayed due to additional tests being conducted for product quality."
Reviewers and YouTube examiners have also noted that the Gorilla Glass 5 used for the screen of the Galaxy Note 7 is significantly more susceptible to screen scratches than other smartphones, iPhone 6 included.
Gorilla Glass manufacturer Corning responded to the user scratch testing, and called the apparent screen damage a permanent "material transfer" from the testing apparatus to the screen, and not actually scratching.