Foxconn looking to build Apple prototype manufacturing facility in Shenzhen - report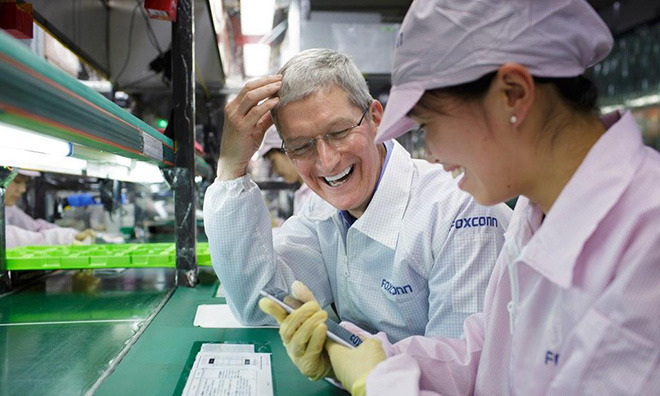 After possibly receiving some pressure by the Chinese government about remaining in the country and not expanding in the U.S., Foxconn is seeking land to build a prototype facility to assist Apple in developing hardware prototypes in Shenzhen, and figuring out how to manufacture them at scale.
A report in the Nikkei Asian Review claims that Foxconn started considering the possibility of an early-production facility in Shenzhen near Apple's, when CEO Tim Cook visited the area in October. Foxconn is reportedly looking to acquire land for the construction, with completion of the building following Apple's completion of its own later in 2017.
Sources familiar with the matter claim that "Foxconn aims to better help Apple create prototypes of new products in this new campus."
If the reports are accurate, the new campus will be Foxconn's third in Shenzhen, with one of them being the company's headquarters. Most of Apple's production is not in Shenzhen, but is handled in Zhengzhou.
Foxconn Terry Gou is not attending Donald Trump's inauguration on Jan. 20. The invitation was reportedly refused by the Foxconn executive because of pressure by the Chinese government concerned that the company will move business to the U.S. in response to threats of increased tariffs on imported goods sought by the incoming administration.
"Foxconn will not leave [China]," Gou said to reporters asking about Foxconn plants in the U.S. "Foxconn will stay."
Regardless of governmental pressure, Foxconn is reportedly planning plants in the U.S., and has developed a plan to build Apple's iPhone in the U.S. if Apple necessitates it as a response to a new import levy.