Apple ships 2.5M iPhones in India during 2016, boosted by iPhone 7 release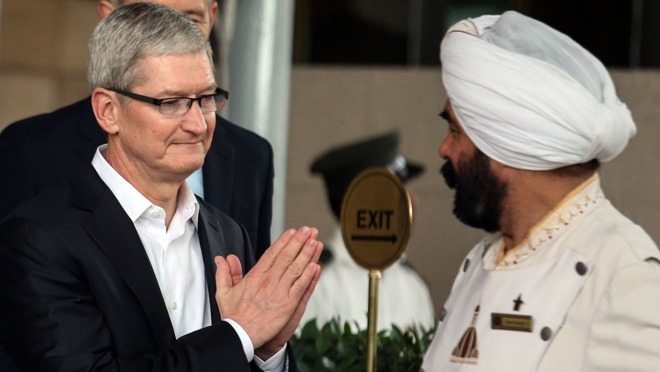 AppleInsider may earn an affiliate commission on purchases made through links on our site.
Apple shipped 2.5 million iPhones in India during the whole of 2016 — a third of those in the fourth quarter, when the iPhone 7 launched in the country, according to Counterpoint research data released this week.
While that was a record for Apple, in the fourth quarter the company claimed just 10th place in the Indian smartphone market, Counterpoint noted. The top brands during the period were Samsung at 24 percent, Vivo at 10 percent, and Xiaomi and Lenovo, tied at 9 percent.
In fact Chinese brands like Vivo, Xiaomi, and Lenovo pulled a major upset, leaping to a combined 46 percent share of the Indian market from 14 percent a year ago. That also marks a departure from 2016 overall, when Indian brands Micromax (11 percent), Intex (7 percent), and Reliance Jio (6 percent) were all in the top five, even if Samsung was still in control with a 25 percent share.
In Q4 Apple did capture 62 percent of "premium" smartphone shipments, defined as devices costing $450 or more.
Apple has struggled to make much progress in the Indian phone market, precisely because most of its phones are too expensive for the average shopper. The company has even resorted to selling models considered obsolete in other markets.
The situation could improve in the near future if Apple manages to secure local iPhone manufacturing. Building iPhones natively would let the company avoid import fees, in turn making it possible to lower prices without cutting into high profits.
On Wednesday, a team met with government officials about the issue in what Apple described as "constructive and open dialogue." The company is believed to have a "wish list" of concessions, which could include major breaks on import taxes and duties. A government source claimed that manufacturing is "almost a done deal," and that many of Apple's demands are "workable."