Wistron set to help produce Apple's 2017 iPhones in India - report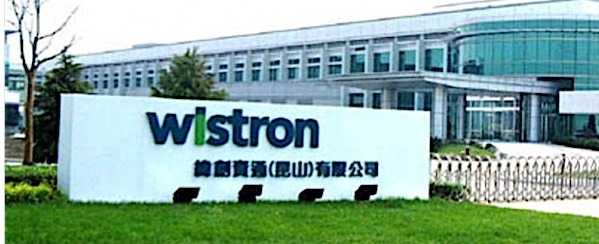 Apple has indeed picked Wistron to be its first iPhone manufacturer in India, with plans to get the company working phones launching later this year, a report claimed on Monday — despite Apple having not yet secured a deal to set up Indian manufacturing.
To prepare for its new role, Wistron has expanded not just in India but in Kunshan, China, DigiTimes said. Other companies, like Foxconn, will purportedly become additional Indian manufacturers depending on demand. Foxconn is Apple's primary iPhone manufacturer, but is based mainly out of China.
Wistron CEO Simon Lin refused to comment directly, saying only that his firm's shipments of smartphones, servers, desktops, and "internet of things" devices should grow in 2017, while notebooks will probably stay level.
Apple representatives are expected to meet with various government officials on Wednesday to talk about concessions the company wants before committing to Indian manufacturing. Those are said to include exemption from many taxes and duties on imports, though Apple is allegedly treating these as a "wish list" rather than a fixed set of demands.
Some in Indian government have been resistant to offering Apple preferential treatment, which could mean that its competitors in the phone world — like Samsung — will be given similar handouts.
Apple is commonly expected to ship three new iPhones this fall, including two "iPhone 7s" models with 4.7- and 5.5-inch LCDs. The centerpiece though is expected to be the company's first OLED iPhone, possibly using a 5.8-inch "fixed flex" display with embedded sensors. What specifically will be constructed by Wistron in India is not known.
Wistron was originally the manufacturing arm of Acer, before it was spun off in 2000. The company has been previously rumored to be involved in the construction of Apple flagship phones dating back to the iPhone 6, the iPad, and the Apple Watch, but only confirmed to be involved in the iPhone 5c, and iPhone SE construction.
Manufacturing for any of the new phones will have to start two to three months in advance, making June or July the likely deadline for Apple securing a deal in India.