Assembly company Wistron looking to expand India factories, possibly for future iPhone construction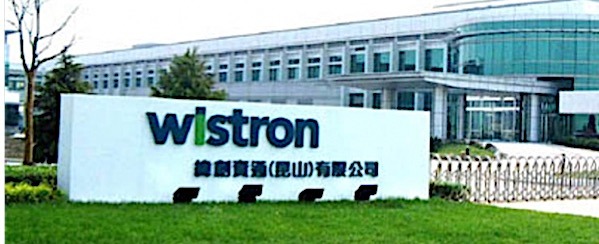 Recent supply chain reports suggest that once and possibly future iPhone manufacturer Wistron is expanding its efforts in India, possibly as a way to help Apple fulfill local sourcing requirements for future iPhones.
According to the Chinese-language Economic Daily News, electronics manufacturer Wistron is seeking to build more than two million handsets a month in India, up from its current approximate 650,000 total. To accomplish this goal, it is reportedly planning to expanding its existing plant in the New Delhi suburbs, and is building an entirely new facility in Bangalore.
Also according to the new report, the Bangalore plant in the Peenya area will start construction in April, and may produce a new iPhone model. The new report seems to reinforce a previous one, claiming that Wistron has claimed some future orders for the next-generation iPhone.
Wistron was originally the manufacturing arm of Acer, before it was spun off in 2000. The company was previously rumored to be involved in the construction of Apple flagship phones, dating back to the iPhone 6, the iPad, and the Apple Watch, but only confirmed to be involved in the iPhone 5c, and iPhone SE construction.
Should the recent reports be accurate, it would mark the first time that Wistron has been used for the primary Apple phone, and not a cheaper alternative to the flagship, like the iPhone SE and iPhone 5c.
If Apple chooses to source iPhone construction from Wistron, the manufacturer's presence in India will help offset deferred product sourcing requirements possibly holding up Apple stores in the country. Should Apple extend its retail presence to India, at the end of three years, Apple must source 30% of its products that it sells from manufacturers inside the country.
At present, Apple has no manufacturing capacity in India. Manufacturing partner Foxconn has facilities in the country, but they are not currently building Apple products nor do they appear equipped to do so at present — but that may change in 2017.
China is the leading market for smartphones, and about 70 percent of the value from the market is returned to the domestic economy. India unseat the U.S. for second place in the market in 2016, and returns only about 5 percent to the local economies.
Even without Apple manufacturing plants in the country, or corporate-owned retail stores, Apple seized 66% of India's premium phone sales in October.
Apple is said to be launching three iPhone models in 2017. In particular, the company is said to market a pair of iPhone 7 upgrades alongside a high-end "iPhone 8."
The top-tier model is predicted to feature exotic technology like a flexible OLED screen measuring 5.1 or 5.2 inches, invisible Touch ID home button, wireless charging and a "glass sandwich" enclosure.
Recent rumblings claim possible "iPhone 7s" and "iPhone 7s Plus" variants will retain the aesthetic of the iPhone 7 released in September and might not include OLED displays or wireless charging, but reports vary somewhat.