Apple's new high-end OLED 2017 iPhone expected to feature 5.1"-5.2" display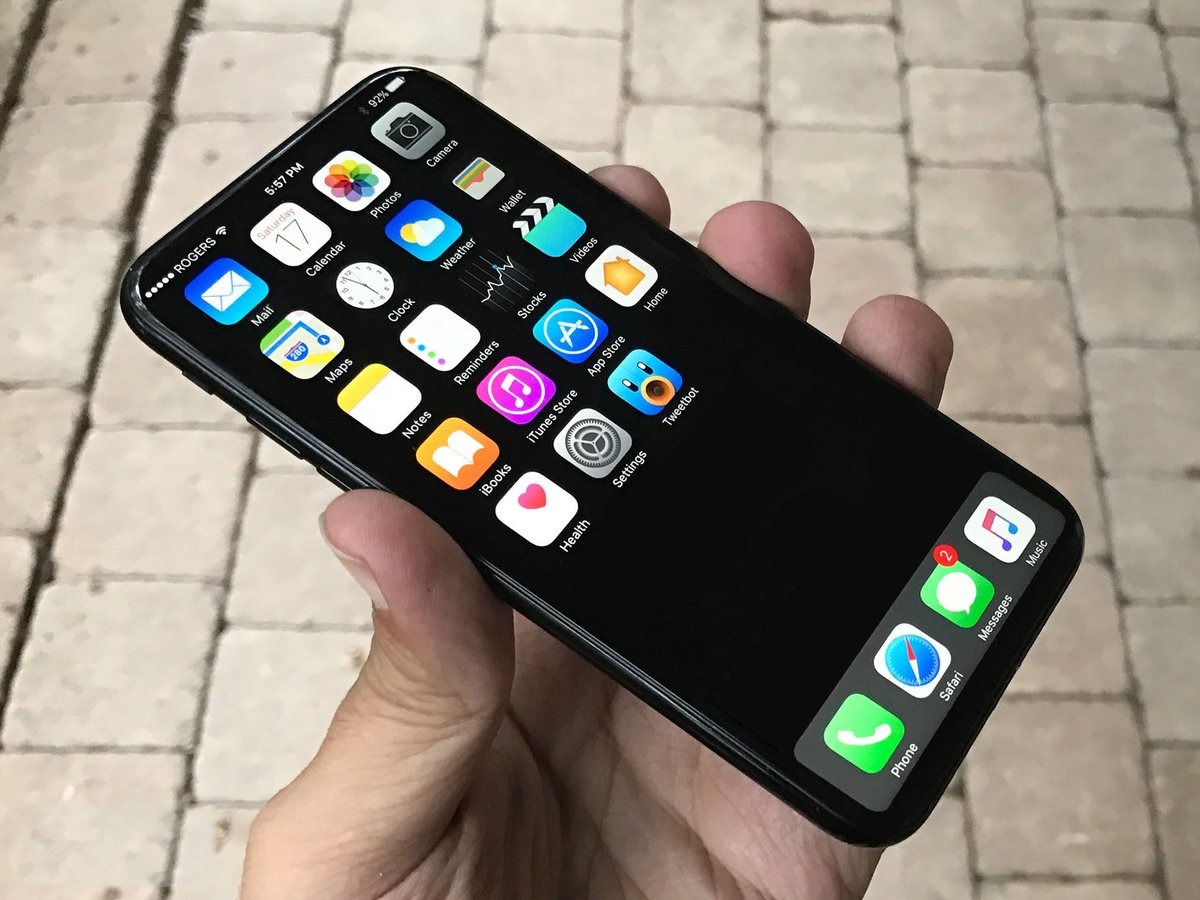 Apple is widely expected to introduce a new premium iPhone model in 2017 featuring an all-new design and OLED display, but the screen will be sized somewhere in between the current iPhone and iPhone Plus, according to one well-connected insider.
Analyst Ming-Chi Kuo of KGI Securities issued a research note on Thursday, a copy of which was obtained by AppleInsider, in which he claimed that Apple's OLED iPhone will feature a screen size of either 5.1 or 5.2 inches. It will be released alongside new iPhone models with traditional LCD panels sized at 4.7 and 5.5 inches.
According to Kuo, Apple plans to buy flexible OLED panels from Samsung sized at 5.7 or 5.8 inches. But the actual active area on the flagship iPhone will be smaller, in the 5.1- to 5.2-inch range.
The OLED iPhone will feature "significant changes in form factor," Kuo said, and will boast specifications "considerably better" than the LCD models. This means that despite having a smaller screen than the 5.5-inch iPhone Plus model, the OLED version will be the most high-end model.
Kuo still expects form factor modifications for the 4.7- and 5.5-inch versions. But the primary change will be a switch to a glass casing instead of metal, he said.
The analyst expects robust growth for iPhone shipments following the introduction of new designs in late 2017. He expects total shipments in fiscal 2017 will reach 220 million to 225 million units, versus 212 million units in 2016.
A key concern appears to be supply of OLED panels — numerous reports have indicated that the availability of OLED displays could limit production of the new flagship model in 2017.
Earlier this week, Kuo indicated that both the 5.5-inch Plus and slightly smaller OLED "iPhone 8" will feature dual-camera systems. But it is not expected that the 2017 4.7-inch "iPhone 7s" will gain a second camera, as was introduced on the iPhone 7 Plus.
The flagship OLED iPhone is believed to celebrate the 10th anniversary of Apple's revolutionary handset. Reports have suggested the design shakeup will enable Apple to embed key features — including the FaceTime camera, earpiece and Touch ID fingerprint sensor — beneath the display, boasting a truly seamless edge-to-edge design.