Supposedly leaked Apple documents peg three iPhones for release in 2017, top model codenamed 'Ferrari'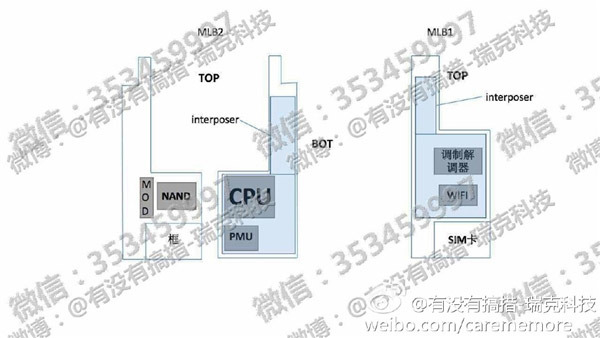 A pair of purported Apple manufacturing documents leaked to the web on Tuesday appears to confirm rumors that 2017 will bring three models market, including a completely redesigned high-end variant codenamed "Ferrari."
Surfaced by a Sina Weibo user known for leaking information from Apple's East Asian supply chain, the supposed documentation suggests Apple plans to market three iPhone models designated D20, D21 and D22 in 2017, reports Chinese blog cnBeta. Apple's iPhone 7 and 7 Plus were codenamed D10 and — confusingly — D20 during development, the report said.
A three-model lineup jibes with rumors that Apple intends to launch two upgraded iPhone 7 models, likely branded "iPhone 7s" and "iPhone 7s Plus," alongside a high-end version stuffed with exotic technology. This top-tier model, expected to boast a glass sandwich design, borderless OLED display, "invisible" home button, wireless charging and more, carries the internal codename "Ferrari," according to today's leaks.
Beyond its enticing name, "Ferrari" will sport a large AMOLED panel crammed into a handset form factor largely unchanged from current models, allowing for a near edge-to-edge experience, the documents suggest. The rumor is in line with predictions from KGI analyst Ming-Chi Kuo, who in November forecast Apple to employ a 5.1- or 5.2-inch OLED screen sourced from Samsung.
"Ferrari" is also expected to come with a substantial internal redesign that breaks the logic board into two discrete units connected by a flex cable, the report said. The first board will carry iPhone's operating guts like the expected "A11" SoC and NAND flash storage, as a communications package with Wi-Fi and cellular components lives on a second board.
According to the leaker, Apple is considering relocating the SIM card tray toward the bottom of the handset to make room for internal components, akin to current iPad Pro layouts.
Today's "iPhone 8" rumors add to mounting speculation over the next-generation smartphone. Most recently, reports claimed next year's high-end model will use OLED panels mounted on plastic, suggesting the screen might be curved.