Apple reportedly nears completion of second retail store in Cologne, Germany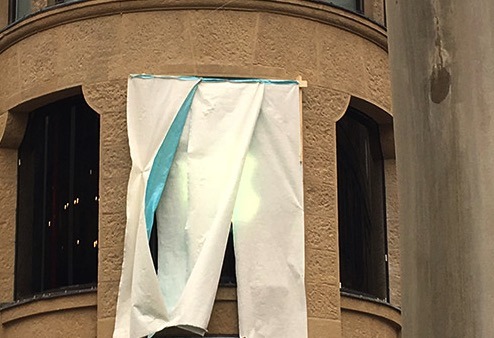 AppleInsider is supported by its audience and may earn commission as an Amazon Associate and affiliate partner on qualifying purchases. These affiliate partnerships do not influence our editorial content.
While still unannounced, a photo appears to confirm that Apple is on the verge of opening second store in Cologne, Germany.
A lit Apple logo was noticed only partly hidden behind tarps at a former Pohland store on Schildergasse, iFun.de reported on Tuesday. Interior construction has been better concealed thanks to black curtains.
The shop will debut in the second half of February, iFun.de added, citing only "additional information." Apple should put an official page on its website closer to the grand opening.
Apple still has just 14 stores in Germany, despite it being one of the company's bigger markets. Other shops are scattered across Augsburg, Berlin, Dresden, Dusseldorf, Frankfurt, Hamburg, Hannover, Munich, Oberhausen, Sindelfingen, and Sulzbach.
The current Cologne outlet is Rhein Center, located inside its namesake mall. A Schildergasse location will give Apple an outlet that's not just downtown, but bigger and street-facing, increasing the company's exposure. It may also alleviate shopping and service traffic at Rhein Center.
In recent years, much of Apple's retail expansion has taken place overseas rather than in the U.S., since its home country's major cities are already thoroughly covered. The company is for instance rumored to be working on a second Belgian store, based in the city of Bruges.