Apple's Tim Cook makes surprise stops at stores in Paris, Marseilles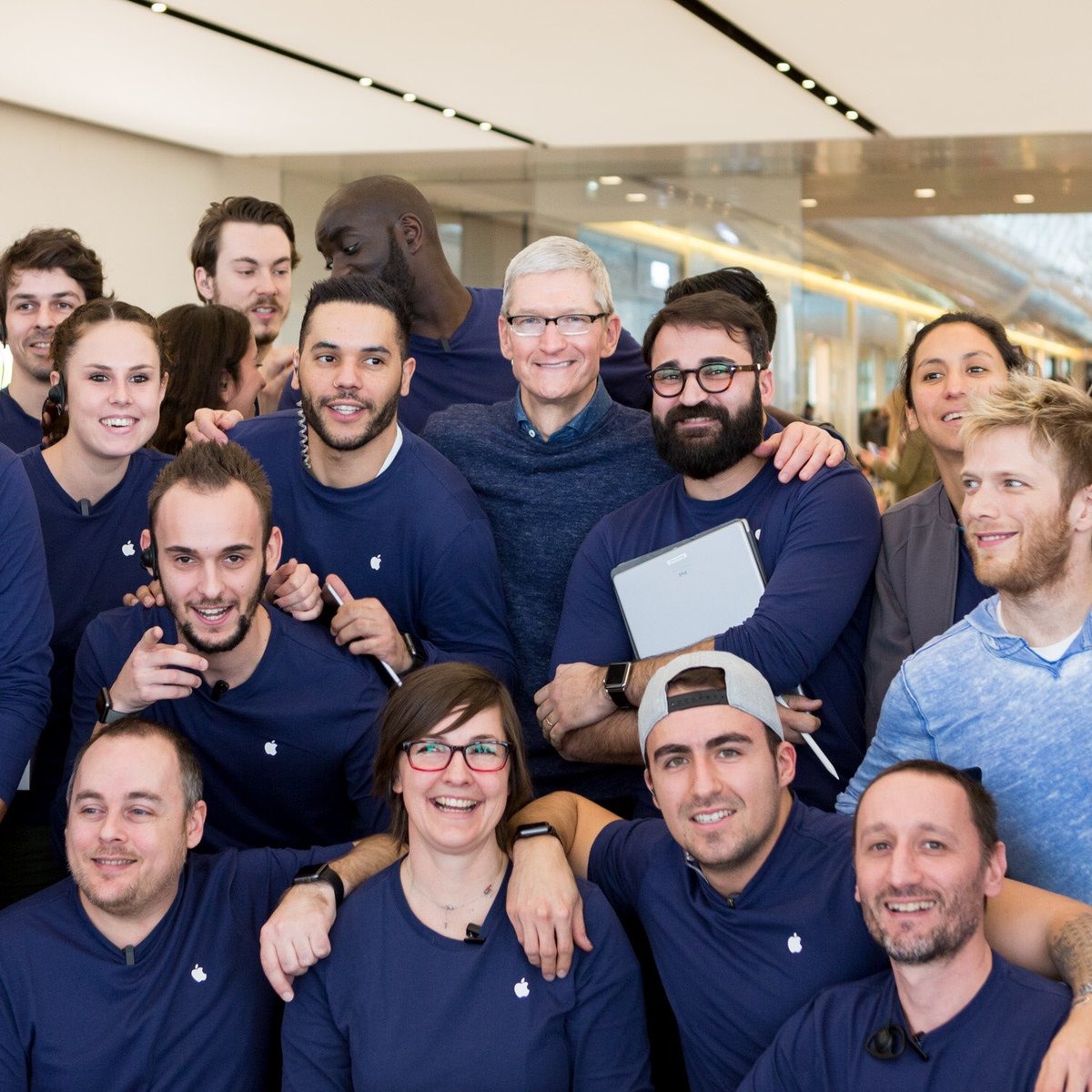 Apple CEO Tim Cook on Sunday made unexpected visits to two French Apple stores on Sunday, namely the Terrasses du Port outlet in the southern city of Marseilles, and the Carrousel du Louvre location in Paris.
Neither workers nor shoppers were prepared for the Marseilles visit, according to iPhon.fr. Cook is said to have stayed for about 30 minutes, was spotted talking with people and posing for photos.
The CEO himself posted about the visit on Twitter, including a photo with store staff. "Delighted to be back in France to meet our talented team in Marseille," a translation of his post reads.
The Paris visit was similar, and captured by people on Twitter. It's likely that Cook took a private jet to reach both locations, since the two cities are on nearly opposite sides of the country. It's unknown if he had any further agenda.
Also unknown is whether Cook brought any extra security for his trip. Only two days ago, an Egyptian man with two machetes attacked soldiers at the Louvre, and was shot and wounded before being arrested.
While France is an important market for Apple, the company typically doesn't put special emphasis on the region. Apple is believed to be establishing a research center in the city of Grenoble, dedicated to image sensor technology for future Apple devices.