Back to School promotions on Mac, iPad Pro start in Australia, Japan, New Zealand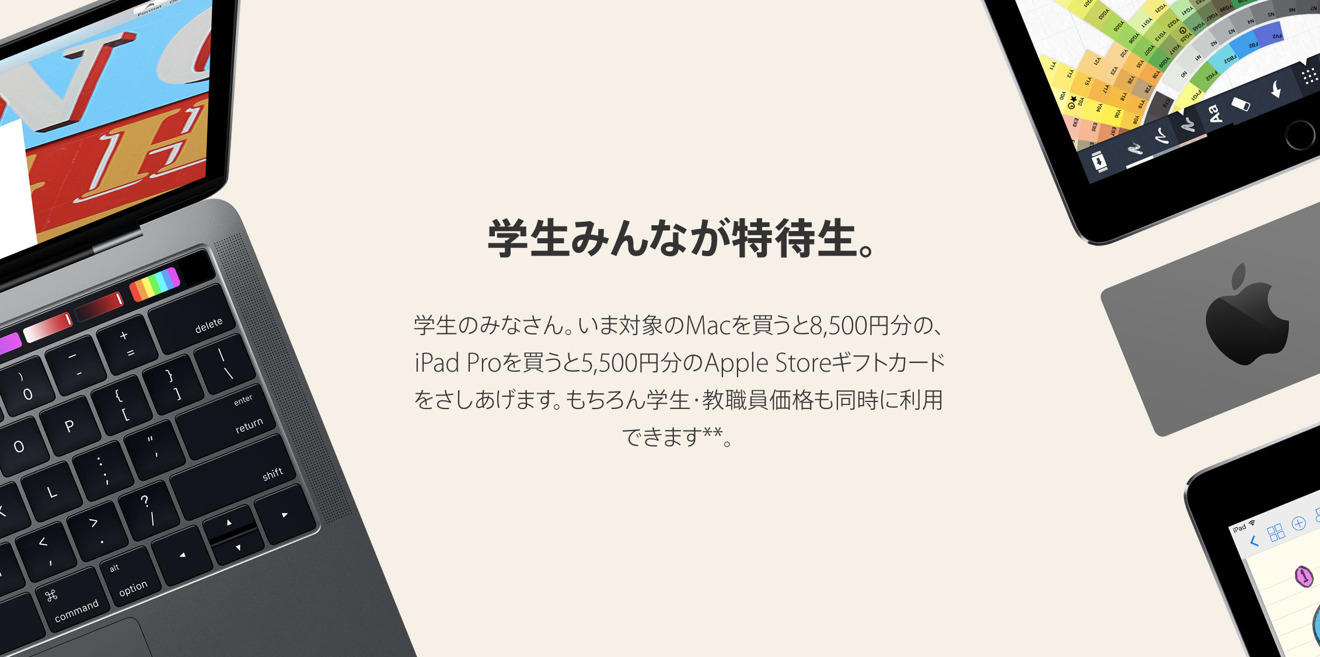 Apple has launched a series of Back to School promotions in Australia and New Zealand, with purchasers of new equipment online or at Apple Retail getting gift cards for a future purchase at the Apple Store.
Between Feb. 7 and Mar. 16, educational staff or students in Australia who purchase a MacBook Air, MacBook, MacBook Pro, Mac Pro, and iMac will receive a A$100 ($76) Apple Store gift card. An A$70 ($54) gift card is given to iPad Pro purchasers.
Customers in New Zealand will get a NZ$105 ($77) and NZ$75 ($55) gift card, respectively.
The deal in Japan is similar — purchasers of a Mac other than the Mac mini will receive an 8500 yen ($76) gift card, with purchasers of an iPad Pro qualifying for one worth 5,500 yen ($49).
Refurbished products are not eligible for the gift card in either location. Configure-to-order products qualify for the offer as well.
The 2017 promotion is a return to the previous gift card promotion model. Most recently, Apple has been giving Beats headphones with hardware purchases for back to school buyers.