Apple's 'iPhone 8' may not use curved OLED due to production problems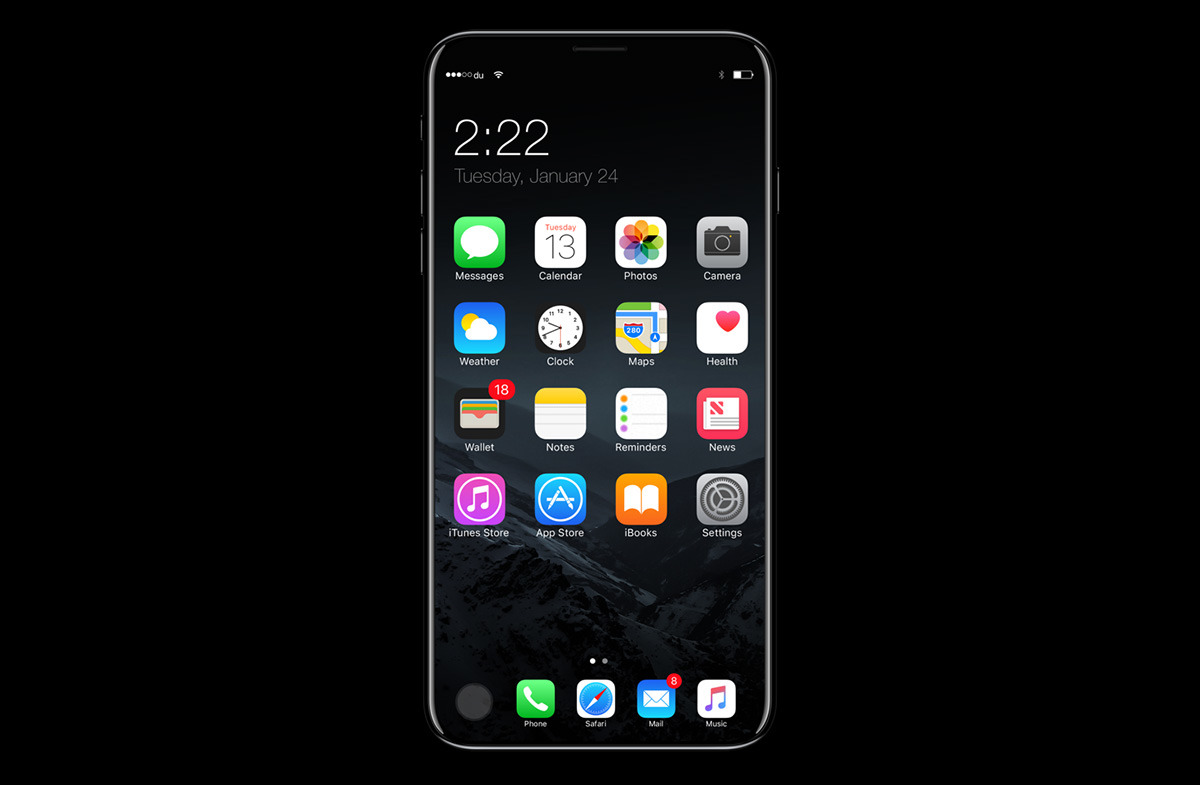 Although Apple's upcoming "iPhone 8" is expected to offer a 5.15-inch AMOLED screen with a 2K resolution, the company is dropping plans to make it curved because of problems discovered in testing, a research firm said on Tuesday.
Curved glass has been suffering in terms of both production yields and drop-test results, according to TrendForce, which cited supply chain sources. Apple has typically been rumored as adopting curved screens similar to Samsung's Galaxy S7 Edge, and indeed the company is thought to have signed a $4.3 billion deal to buy OLED panels from Samsung.
The "iPhone 8" will instead use the same "2.5D" glass found on devices like the iPhone 7, TrendForce said. In that case, the display should be largely flat except for rounded edges.
The research firm otherwise reinforced screen claims seen elsewhere, including that the device will drop a physical home button in favor of virtual buttons, helping to make it more compact — to the point that despite its large display, it could be sized the same as the 4.7-inch iPhone 7, rather than the Plus. It should also incorporate 3D facial recognition, possibly as a replacement for Touch ID.
Apple is also said to be producing two LCD-based iPhones sized at 4.7 and 5.5 inches like their predecessors. Elsewhere, these devices have sometimes been referred to as the "iPhone 7s" and "7s Plus."
TrendForce notably suggested that while the AMOLED model could cost up to $1,000 or more, as rumored, it could make up the bulk — "at least 40 percent" — of a forecast 100 million next-generation iPhones Apple will produce. As such, most of the world's AMOLED panel production is expected to consumed by Apple and Samsung, leaving rivals like Oppo and Huawei scrambling for their own supplies.
The firm also claimed that the AMOLED iPhone will sport 3 gigabytes of DRAM, and come with 64 or 256 gigabytes of storage. The 5.5-inch model is expected to keep the same amount of DRAM, and offer up to 256 gigabytes of storage, while the 4.7-inch model could be similar but lower DRAM to 2 gigabytes.