Instagram's iPhone app adds support for uploading multiple photos & videos in one post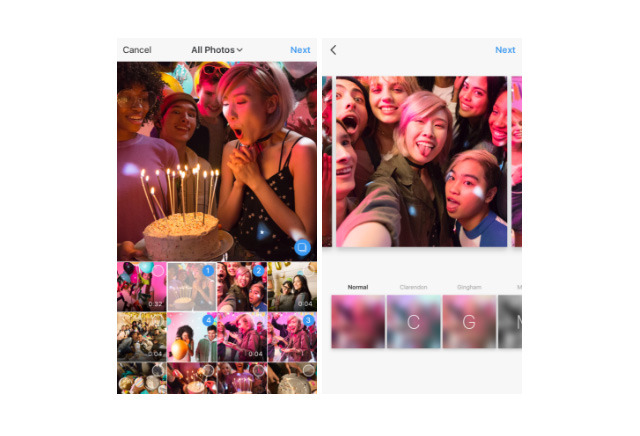 Facebook's Instagram on Wednesday announced support for uploading up to 10 photos and videos in a single post, potentially radically changing how people use the social network.
Up to 10 items can added at once by tapping a new icon in the iPhone app's upload menu, Instagram explained. People can press and hold on items to change their order or delete them, which is particularly important since in news feeds, users will initially only see the first one and have to swipe through the rest carousel-style.
Editing can be done on a piece-by-piece basis or in bulk, as needed. Friends can be tagged per-photo as well, but captions, comments, likes, and location tags will apply only to an entire post.
Since its inception, Instagram has been based on the concept of uploading a single photo or video at a time. The reason for the change is uncertain, but Instagram is presumably interested in creating more engagement by expanding the app's usefulness — in examples to the press, the company suggested shooting complete events or posting step-by-step recipes.
Media-rich posts will also likely useful for advertisers, as well as other groups and individuals looking to build a following.
Bulk uploads will be rolling out globally "over the coming weeks," Instagram said.