New Apple Park drone footage shows advancing landscaping, near-final solar array completion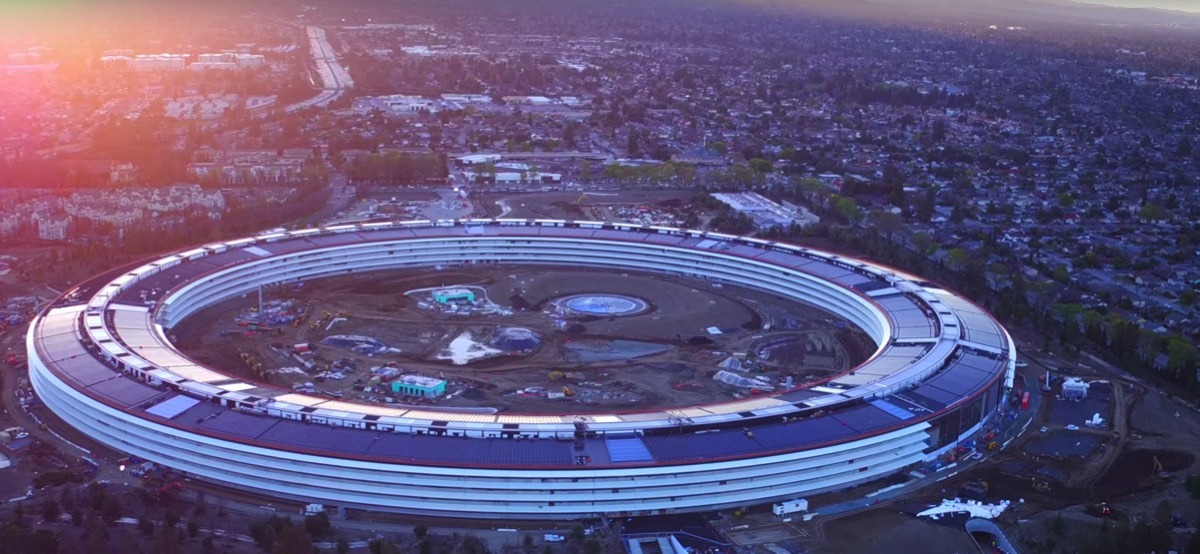 The latest drone footage of Apple Park shot in early March shows significant landscaping progress in only a few days, and emphasizes the enormity of the campus in comparison to the surrounding neighborhood.
Overall, the solar panel installation campus-wide is mostly finished, with the vast arrays on the garage done, and the main building's installation appearing complete.
Apple's satellite research and development facility structure is also finished, and a great deal of progress has been made on other peripheral and support buildings on the campus as well. In less than a week, the massive landscaping effort has made significant progress, with a grove of drought-resistant trees that was just started in the center of the main building at the time of the last footage more filled out.
On Feb. 22, Apple officially named the "spaceship" campus under construction. The entire facility is now called "Apple Park," with the 20-foot tall and 165 foot in diameter glass auditorium honoring one of the founders of the company and named the "Steve Jobs Theater."
An environmentally-friendly design was paramount to Jobs's vision, and Apple's related Phase 2 project adds additional workspace adjacent to the main headquarters, and includes a small data center powered by on-site the on-site solar farm, fuel cells, and other sources of renewable energy.
A new micro-grid installed on the campus is reportedly capable of delivering 17 megawatts of power from solar alone, and handling about 75 percent of the facility's power requirements. The solar installation is supplemented by Bloom Energy-provided fuel cells, similar to those installed at the North Carolina data center.