ZTE agrees to pay $892 million for violating US sanctions, wiping out 2 years of profits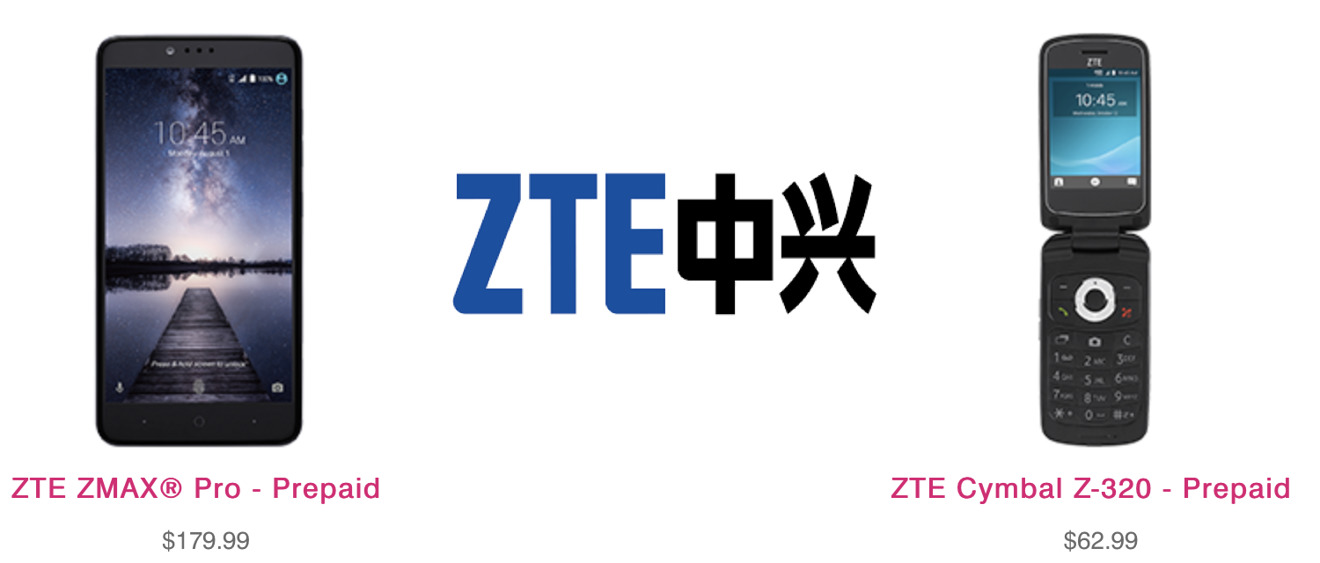 Chinese phone maker ZTE has agreed to plead guilty on charges of violating U.S. sanctions restricting the sale of American technology to Iran and North Korea, and lying about it to investigators. It will pay $892 million in fees, effectively wiping out about two years of the company's net profits.
According to a report by the Wall Street Journal, ZTE's penalties targeted the firm's practice of acquiring American technology and reselling it in the form of ZTE equipment to Iran and North Korea over a six-year period between 2010 and 2016.
The report cited the U.S. Justice Department's national security division lead Mary McCord as saying, that "the highest levels of management within the company approved the scheme" to violate U.S. sanctions, and said ZTE "repeatedly lied to and misled federal investigators."
ZTE sold nearly 62 million smartphones in 2016. The company is China's third largest phone maker by global unit sales after Huawei and BBK (which markets phones under the brands Oppo, vivo and OnePlus). However, unlike other major Chinese phone makers, ZTE has been able to meaningfully enter the U.S. market, selling 11 percent of domestic smartphones for fourth place market share behind Apple's 39 percent, Samsung's 19 percent and LG's 13 percent of U.S. sales.
"ZTE has been on [a] growth spurt in US," noted Neil Shah of Counterpoint Research in a Tweet, adding that the "$892M fine will put brakes on marketing spend & expansion in US & globally."
The company's significant U.S. presence likely induced the company to cooperate with U.S. officials after a five-year investigation. Without agreeing to the penalties, the company faced trade sanctions of its own which would have blocked it from buying components from U.S. firms including Qualcomm, which the report noted would have put it "at risk of bankruptcy."
The $892 million penalty is among the largest ever charged in a trade sanctions case, and the largest ever leveled against a non-financial entity. It contributed to ZTE reporting losses of $342 million last year rather than nearly a half billion in profits.
Over the past year, the U.S. had been applying severe restrictions to ZTE and its U.S. suppliers to force the company to cooperate with the investigation. One side effect of that pressure has been an acceleration in efforts by China to develop domestic alternatives to U.S. technologies. ZTE announced plans to develop its own operating system based on Linux, and to develop its own Application Processors to avoid dependence on U.S. suppliers
Just over a year ago, ZTE announced plans to develop its own operating system based on Linux, and to develop its own Application Processors to avoid dependence on U.S. suppliers.
China's Huawei has already produced its own Kirin smartphone chip, and is reportedly also working on an internal OS to similarly avoid "the crutch of Android."
ZTE remains under a three-year probation and faces an additional $300 million penalty and denial of export privileges that will both be suspended for seven years if the company complies with the terms of its agreement.
"If the suspension is removed, they'll probably be put out of business," noted Eric Hirschhorn, the former Under Secretary at the Commerce Department.