Apple adds multiscreen movie rental viewing to iTunes in latest update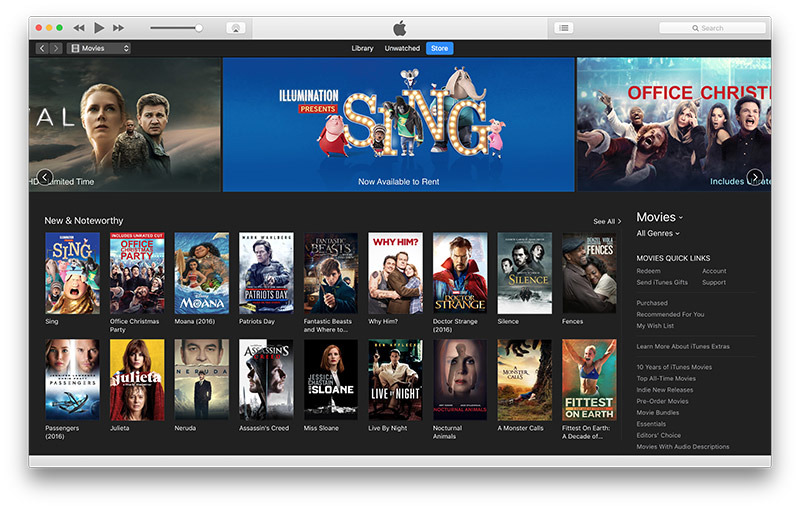 Along with Tuesday's hardware debuts, Apple quietly released an updated iTunes version that allows users to rent movies once and watch them on multiple screens.
Introduced as part of iTunes 12.6, which is rolling out to users as of this writing, the "rent once, watch anywhere" feature lets customers watch content rentals on any iPhone or iPad running iOS 10.3 or Apple TVs running tvOS 10.2. Those operating system versions have yet to move out of beta, suggesting a launch in the next few days.
Prior to the change, rented movies were largely relegated to the device on which they were purchased. For example, a film rented on an iPad or Apple TV could not be transported to iPhone, or vice versa.
Apple previously allowed movies rented via iTunes on Mac or PC to be transferred to a portable device by syncing over USB, but that content would disappear from a computer's iTunes library. Alternatively, users were able to stream downloaded rentals from iOS to Apple TV using Apple's AirPlay feature.
For the most part, however, Apple restricted rental viewing to a single device.
With today's iTunes update and "rent once, watch anywhere," Apple is relaxing prior restrictions to accommodate customers who own multiple devices.
iTunes 12.6 is a free update and can be downloaded by clicking Check for Updates in the iTunes File menu.