Apple Watch Nike Sport band now sold separately for $49, joins new spring lineup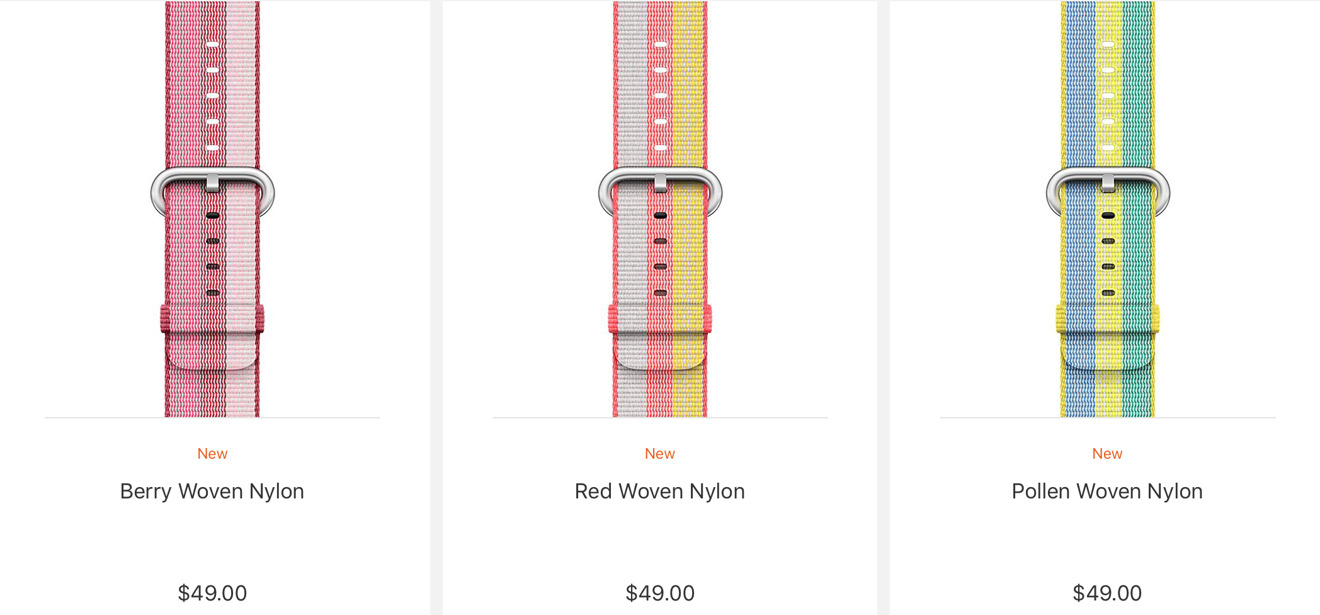 New seasonal bands for the Apple Watch are available in a range of colors, as well as the Nike Sport Band, which can now be purchased separately without the special Nike edition of the Apple Watch.
Nike's lightweight, perforated sport bands are priced at $49 and come in colors of black/volt, anthracite/black, and pure platinum/white. AppleInsider reviewed the Apple Watch Nike+ in December and found that the previously-exclusive sport band had a funky look but a practical purpose for athletes.
But rather than buy an entirely new $369 watch just to get the Nike Band, customers can now buy the band separately for a much more affordable price.
In addition, Apple also launched regular $49 sport bands in three new colors:
Camellia Sport Band
Pebble Sport Band
Azure Sport Band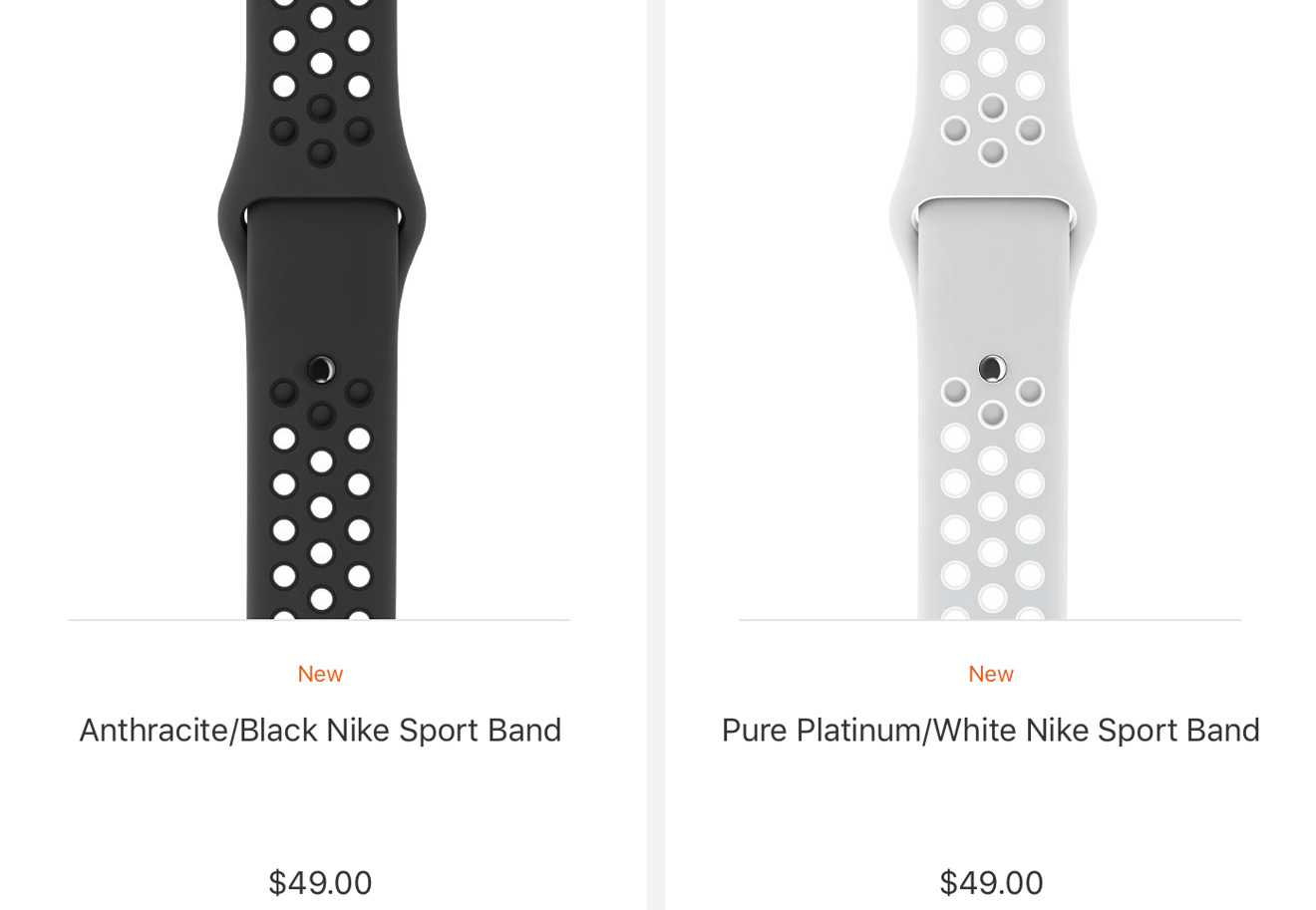 Woven nylon bands also gain six new spring colors, priced at $49:
Orange Woven Nylon
Berry Woven Nylon
Red Woven Nylon
Pollen Woven Nylon
Tahoe Blue Woven Nylon
Midnight Blue Woven Nylon
In addition, the $149 classic leather design was also updated with these new options:
Saddle Brown Classic Buckle
Berry Classic Buckle
Taupe Classic Buckle
Sapphire Classic Buckle
Red Classic Buckle
Midnight Blue Classic Buckle
Black Classic Buckle
Finally, the Hermès Leather collection also gained two new styles. Priced at $489 apiece, they are:
Apple Watch Hermès Fauve Barenia Leather Double Tour
Apple Watch Hermès Bleu Zéphyr Epsom Leather Double Tour