New Apple Park drone footage reveals occupied research and development building, landscaping progress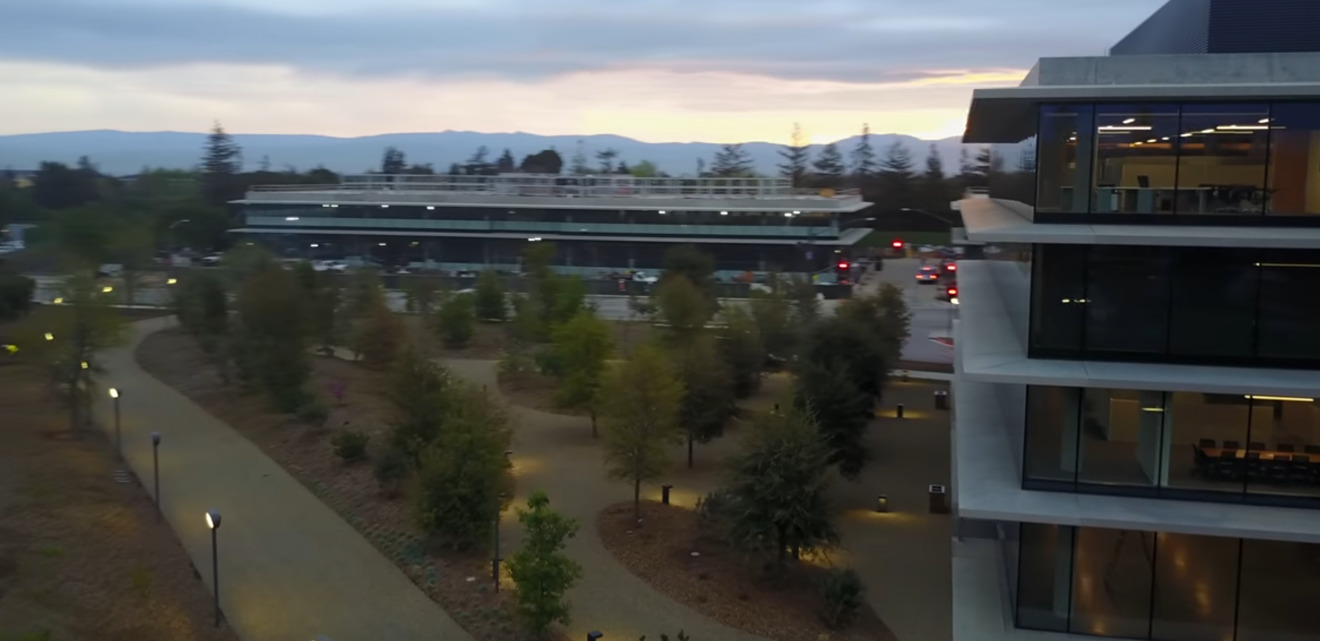 AppleInsider is supported by its audience and may earn commission as an Amazon Associate and affiliate partner on qualifying purchases. These affiliate partnerships do not influence our editorial content.
Following a break in nasty weather, the latest drone footage of Apple Park shows yet more landscaping progress, an occupied research and development building, and the removal of most of the heavy-lifting machinery from the campus.
The latest video claims that solar panel installation campus-wide is about 80 percent complete, with the vast arrays on the garage and main "spaceship" building completely finished.
Apple's research and development facility structure is said to be occupied, with a close pass of the drone seeing completed office spaces. As with the last footage from the beginning of March, a large amount of progress has been made on other peripheral and support buildings on the campus as well. Known as Phase 2, the ancillary structures provide additional workspace adjacent to the main headquarters.
The enormous landscaping effort continues apace, with more drought-resistant trees planted both within the main building's courtyard and across the campus proper.
On Feb. 22, Apple officially named the under construction campus "Apple Park." At the same time, the company dedicated the forthcoming underground auditorium, capped by a 20-foot tall and 165-foot in diameter glass structure, to cofounder Steve Jobs.
An environmentally-friendly design was paramount to Jobs' vision of Apple Park, which includes a small data center powered by an on-site solar farm, fuel cells, and other sources of renewable energy. A new micro-grid installed on the campus is reportedly capable of delivering 17 megawatts of power from solar alone, and handling about 75 percent of the facility's power requirements. The solar installation is supplemented by Bloom Energy-provided fuel cells, similar to those installed at the North Carolina data center.