iOS 10.3 now available for iPhone, iPad with Find My AirPods, Apple File System, more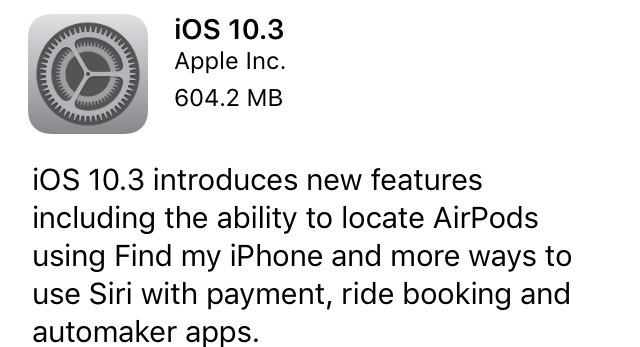 After seven beta releases, Apple has released iOS 10.3 with Find My AirPods, APFS implementation, and other improvements for developers and the App Store.
The release of iOS 10.3 includes the Find My AirPods feature, and a new reviews API which limits how often an app can ask users to submit ratings on the App Store.
Additionally, the update to iOS 10.3 migrates the device to Apple's HFS+, HFSX, and iOS file system replacement APFS. The new file system is built for future expansion, and jumps to a 64-bit inode number allowing the OS to track more than 9 quintillion files on a disk, adds support for Sparse files, builds in support for extended file attributes, and implements support for full disk and individual file encryption across all of Apple's platforms using multiple keys for user data.
AppleInsider recommends performing a full, encrypted backup prior to updating to iOS 10.3.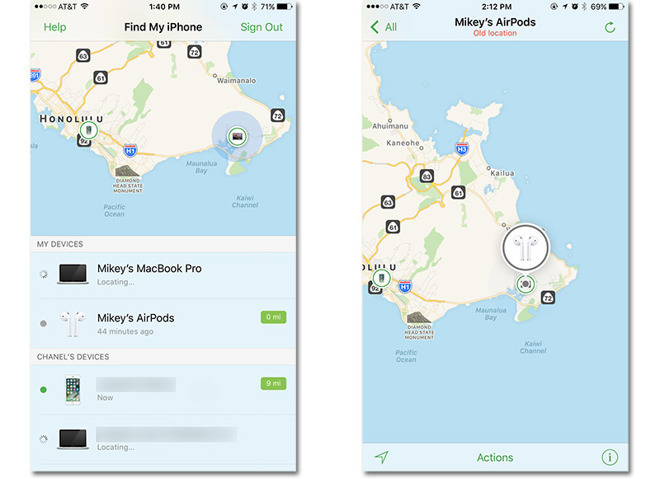 As reported with the beta, the 32-bit warning dialog box has changed, alerting users that an upcoming version of iOS will drop support for 32-bit apps entirely. Apple has not made clear what version that is, but iOS 11 expected at the 2017 WWDC is the likeliest candidate for the excision of the compatibility.
Code discovered within iOS 10.3 beta 7 shows tools that will allow developers to run their apps at variable framerates. The change suggests that Apple could introduce new devices with screen refresh rates higher than 60Hz, possibly paving the way for more fluid Apple Pencil response.
It is not yet clear if the variable framerate code has been retained in the release version of iOS 10.3.
The update can be performed "over the air" through the software update feature on compatible iOS devices. Alternatively, it can be downloaded in iTunes, and installed to a connected device.