Apple to cut several business & events positions at retail stores - report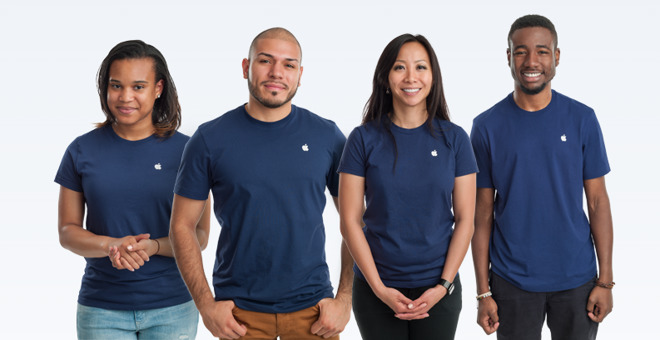 AppleInsider may earn an affiliate commission on purchases made through links on our site.
Apple will allegedly eliminate several business- and events-based retail positions entirely towards the end of April, in a move that could affect the company's behind-the-scenes dealings and potentially how it sells to enterprise going forward.
The company will no longer have any Business Managers, Business Events Leads, Events Coordinators, or Events Leads at its outlets, a source told MacRumors. Store leaders reportedly began informing impacted workers about the situation earlier this week, though an "all-hands" meeting is only scheduled for Apr. 23. The company has already removed "Business Manager" as an option from its Jobs at Apple webpage.
People affected by the cuts are being given the option of accepting a lower-level job, or two months of severance pay.
Sources within the company, not authorized to speak on Apple's behalf, have confirmed the reorganization in some stores with AppleInsider.
The original source of the report commented that Business Managers currently lead the Business teams at stores, which are generally tasked with bringing in up to 20 percent of an outlet's sales. The managers "have established relationships with various small and medium businesses in their markets," the person added, and do "highly specialized" work that is "often times not easily understood by retail leadership who do not have experience in B2B sales."
It could be that Apple feels it needs less retail staff dedicated to business, and will cope by handling things at the corporate level or directing businesses elsewhere. For large-scale deployments Apple often points organizations to resellers, or partners like IBM.