Android becomes world's most used OS online, Apple's iOS & macOS trail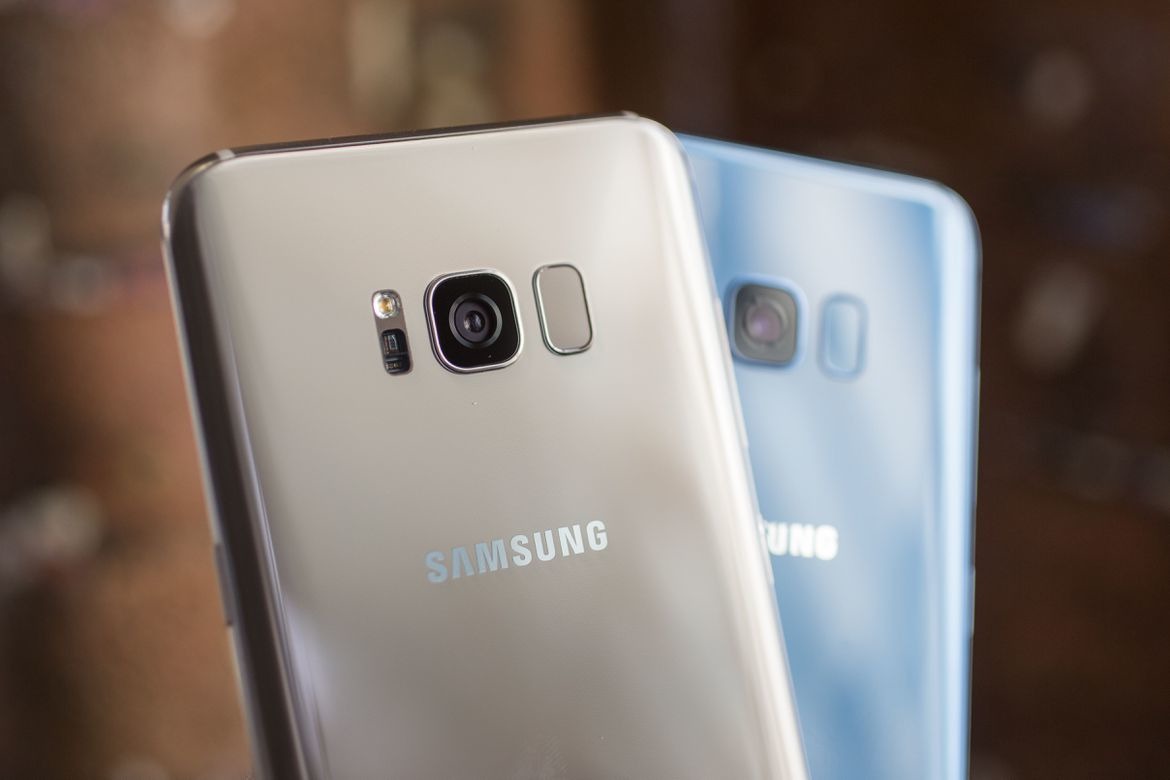 AppleInsider is supported by its audience and may earn commission as an Amazon Associate and affiliate partner on qualifying purchases. These affiliate partnerships do not influence our editorial content.
Google's Android is now the most popular OS in the world across all hardware platforms, having barely overtaken Microsoft Windows in March, according to Web analytics research published on Monday.
Android managed 37.93 percent versus Windows's 37.91, according to StatCounter. Apple's iOS was a distant third at only 13.09 percent, while macOS/OS X took just 5.17 percent.
Windows marketshare has been on a steady decline since 2012, when it was running on over 80 percent of internet-connected devices. In the same timespan Android has been on the rise, beginning at just 2.4 percent. iOS use has increased, while Mac numbers have fallen slightly.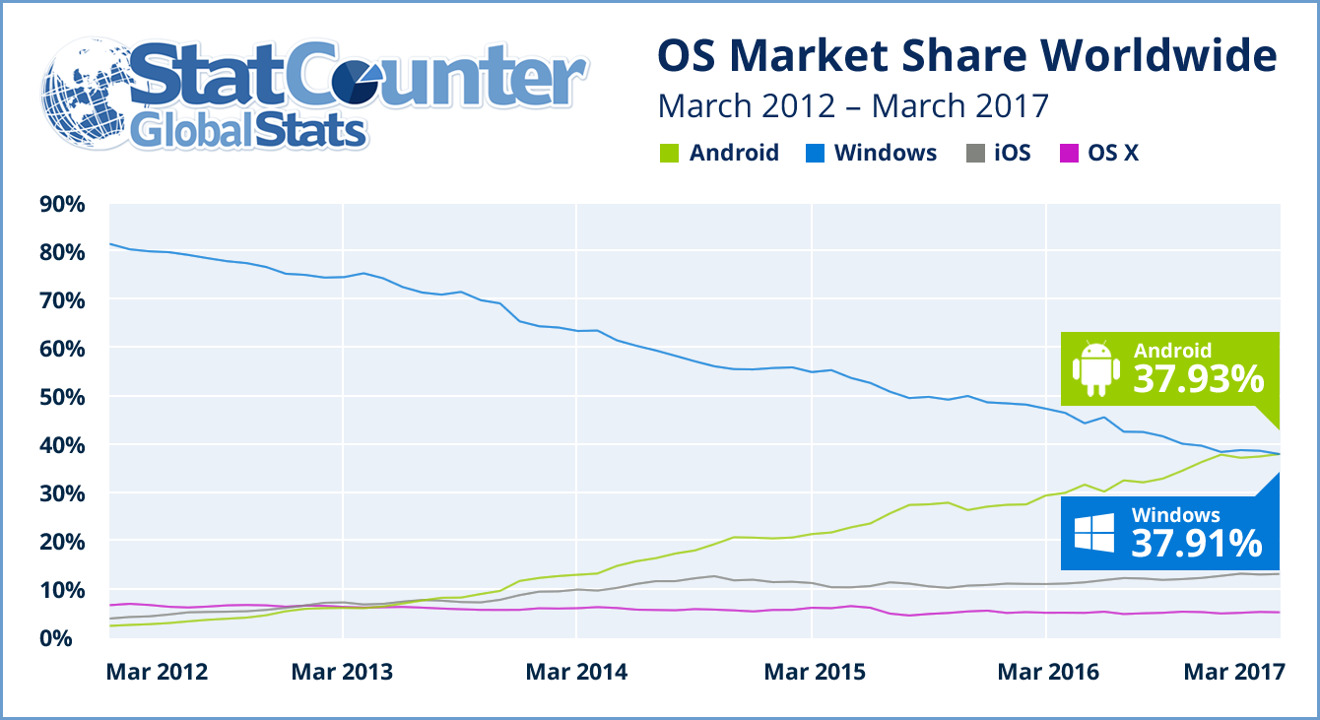 StatCounter CEO Aodhan Cullen linked the current situation to the growing popularity of smartphones, the decline of desktop and laptop computers, and the importance of the high-population Asian market. Android's fragmentation by version of operating system is not addressed in the metrics.
In North America, Windows retained its lead with a 39.5 percent share, followed by iOS at 25.7 percent, and Android at 21.2 percent. Within Europe, Windows took 51.7 percent, placing Android a distant second at 23.6.
The Asian market was firmly Android territory, with Google's OS hitting 52.2 percent versus Microsoft's 29.2.
In China Apple's iPhone recently slid to fifth place in the battle against local Android-based smartphone brands Huawei, Oppo, Vivo, and Xiaomi. Those companies are often better able to compete on price, and are increasingly gunning towards the high-end market represented by the iPhone.