First look: Apple's Clips app for iPhone & iPad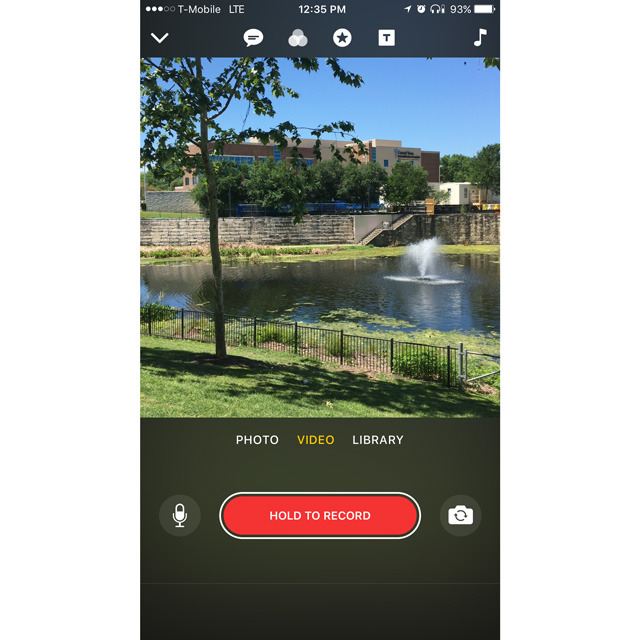 Not to be left behind by recent social media trends, Apple on Thursday released Clips, an iPhone and iPad app designed to create splashy videos for sharing on networks like Facebook and YouTube. Here's what it's like in action.
After a quick intro video — more marketing than a useful demonstration — the free app drops users into an interface dominated by an empty timeline located at the bottom of the screen.
While photos and videos can optionally be pulled from the iOS Camera Roll, Apple not-so-subtly nudges people into shooting with the in-app camera. That's probably preferable since all of Clips' output comes in a square aspect ratio, perfect for sharing on services like Instagram.
For videos, users have to hold down a button to keep recording. Photos require one tap for the initial image, followed by a tap-and-hold gesture to determine how long it stays onscreen. Basic shooting options include using the front or rear camera, toggling flash for photos, and toggling audio in the case of video clips.
Once there's enough content added, items can be dragged around in the timeline to re-order them, and tapping the Play button will run a preview.
Complex editing involves selecting individual pieces to pop up new commands. If someone spoke during a video, for instance, users can then hit the speech bubble icon up top to trigger Live Titles, which will automatically translate voice into text. This doesn't always work as well as it should, since the app will sometimes mistranslate words or drop them entirely.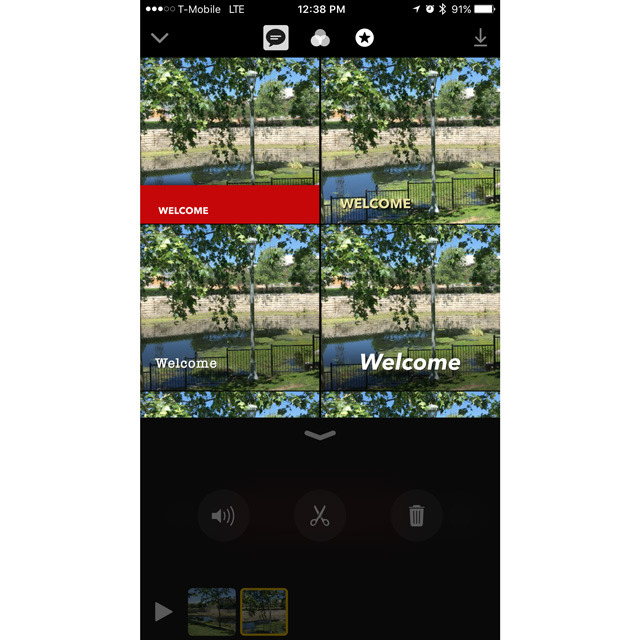 A Filters button offers seven Instagram-style effects, one of them even being called "Instant." Our initial favorites were "Comic Book" and "Ink," which are surreal and pretty impressive in action.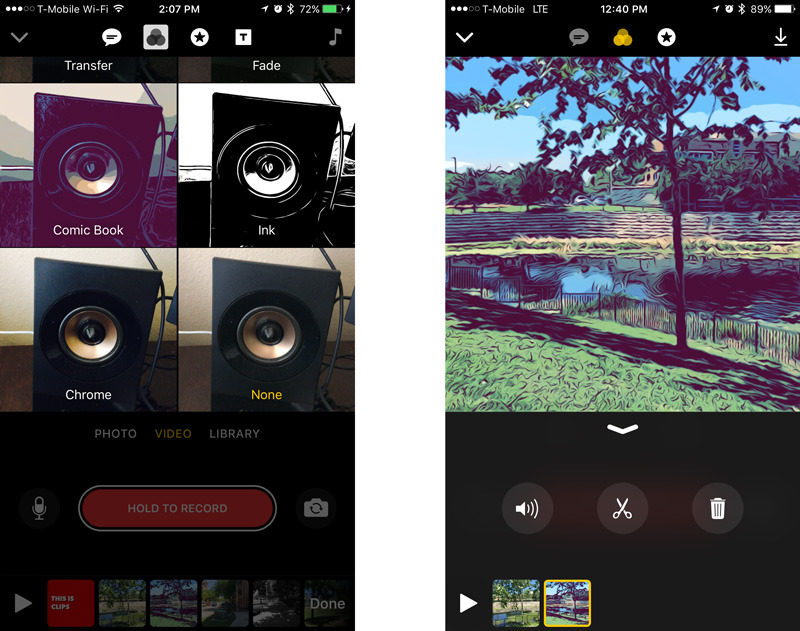 A "star" icon offers options for adding custom text and emoji. These can be repositioned and tweaked like Live Titles, but note that Apple doesn't have many options in either category at the moment.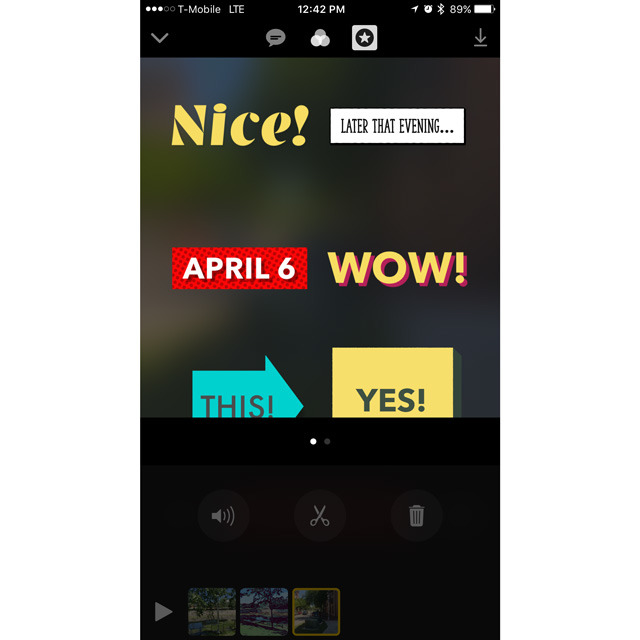 When editing single items, users can also choose to mute, trim or delete them from the timeline completely.
Back on the main screen, there are a few more options to consider. A "T" button is used to insert fullscreen title cards in a handful of styles, and a Music button will add a soundtrack, whether from a personal library or an assortment of stock tracks provided by Apple. The latter are organized into categories, such as "Pop," "Chill," and "Holidays & Events."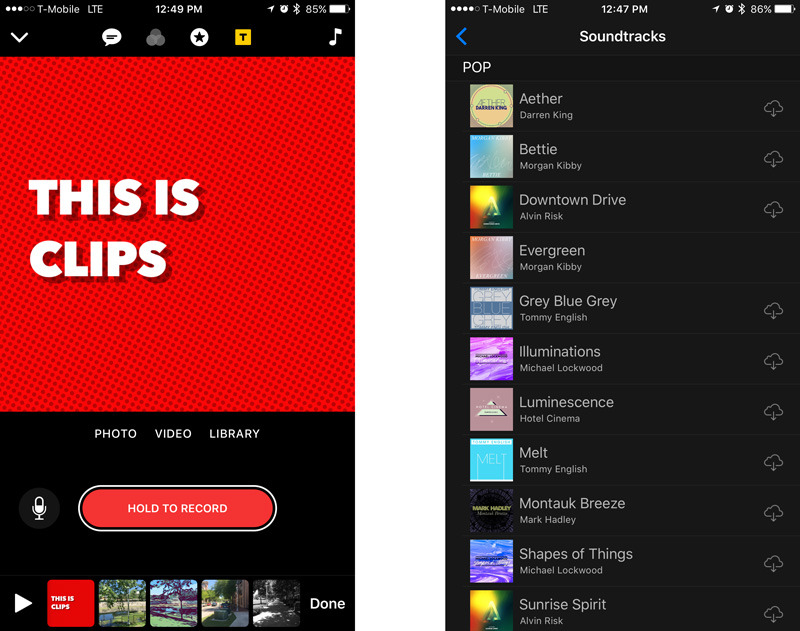 Once a project is complete, tapping the carat button in the upper-left will display a list of completed pieces, and bring up the all-important Share button in the bottom right. Tapping this triggers the iOS share sheet, in turn letting users push a video to a number of other apps and online services.
In some ways Clips appears to be a more elaborate version of Google's Motion Stills app, minus extra image stabilization effects. It remains to be seen how Apple's approach will catch on.