Toshiba narrows bidders for memory business, may have dropped Apple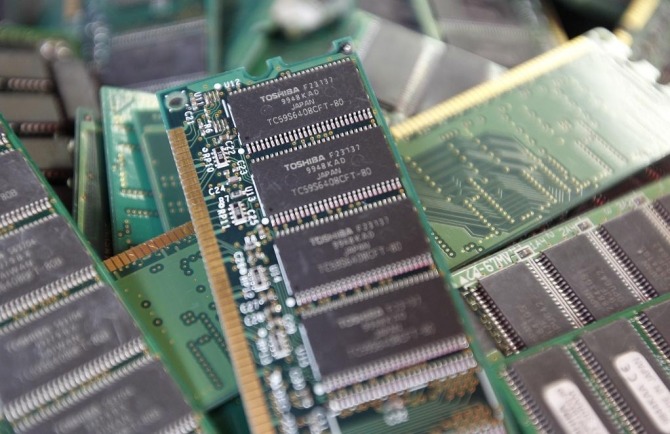 Toshiba has reportedly shrunk the group of bidders for its memory business from about 10 to a number that may no longer include Apple, though no binding offers have been made, and more bidders could potentially join.
Several Apple-connected suppliers are still in the running, according to Bloomberg sources. These include assembly partner Hon Hai/Foxconn, memory maker SK Hynix, and Broadcom, the last in partnership with private equity firm Silver Lake Management.
Broadcom has been rumored as collaborating with Apple on new wireless charging technology that could premiere as soon as this year's iPhones, though a delay until later generations is possible.
Offers for the memory business have so far come in around $18 billion, the Bloomberg sources said. The Japanese government is expected to oppose any sale to Foxconn or SK Hynix on national security grounds, and indeed Toshiba will allegedly encourage Japanese companies to submit bids.
Although Toshiba's memory business is actually very successful and one of the biggest in the world, the company is selling off a majority stake to cope with over $9 billion in losses from its U.S. nuclear division, Westinghouse. That firm entered into Chapter 11 bankruptcy last week.
As recently as Monday Apple, Amazon, and Google were all rumored to be bidders, and it's not clear which if any of them might still be in contention.
For Apple controlling Toshiba's memory business would give it a steady supply of memory for Macs, iPhones, and other devices, which it might even been able to optimize like its A-series processors or W1 wireless chip. Conversely, it would suddenly have to cope with legacy clients and/or step into the wider memory industry, something Apple management is probably unwilling to do.
Allowing one of its suppliers to make the investment would eliminate obligations but still potentially lower costs and ensure good supply.