Apple-connected bidders raise stakes in bids for Toshiba's memory business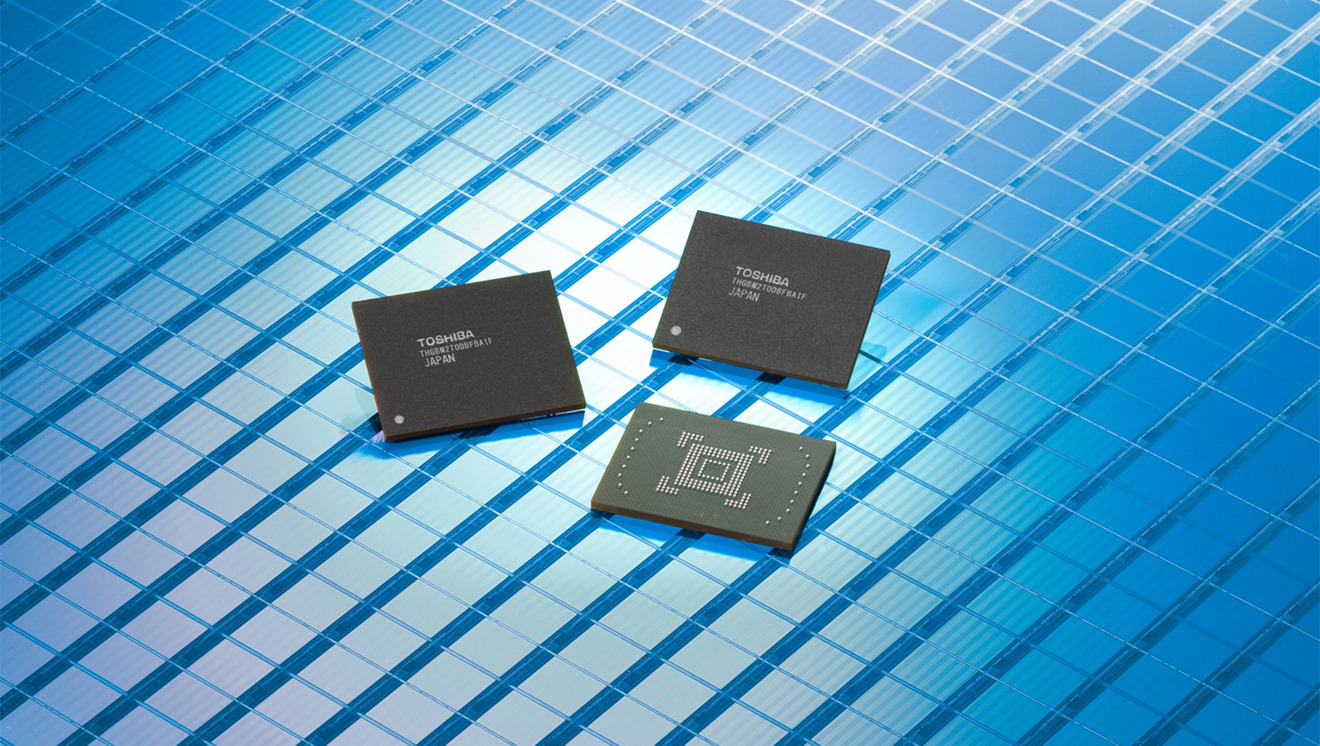 Three Apple suppliers — Hon Hai/Foxconn, SK Hynix, and Broadcom — are reportedly dogged in their determination to bid for Toshiba's memory business, despite strong preferences by both Toshiba and the Japanese government for a domestic buyer.
While all three companies have submitted preliminary bids valued at $18 billion or more, Foxconn has suggested it could pay up to $26.93 billion, according to Bloomberg sources. That amount is in part to force negotiations, using a bid that's too high to ignore.
Korean memory maker SK Hynix, meanwhile, is said to be in talks with Japanese investors about a joint bid in which it wouldn't own more than 20 percent. It hasn't been able to cover the full cost of an $18 billion offer however, and is mulling the idea of buying equity in potential partners to sweeten the pot — something that could once again create resistance from the Japanese government, since Hynix would still have large influence.
U.S. chipmaker Broadcom was previously considering its own joint bid with an American equity firm, Silver Lake, but may now be bidding on its own.
The Japanese government is expected to oppose sales to Foxconn or SK Hynix on national security grounds, using the argument that Toshiba's chip technology has strategic value. Broadcom could be better trusted, given the close relationship between Japan and the U.S.
No Japanese companies have entered bidding so far, but Toshiba could obtain a form of bailout known as a hougacho-hoshiki — essentially, investments by multiple domestic firms. A Fujifilm Holdings spokesman in fact told Bloomberg that the company would consider participating after it understands the investment framework.
Toshiba is selling a majority stake in its memory business to cope with over $9 billion in losses from its U.S nuclear division, Westinghouse, which recently declared Chapter 11 bankruptcy. That might leave it with little choice but to accept the highest bid, even though Foxconn would likely try to bring chip jobs and infrastructure to China, and possibly intellectual property as well. Indeed Foxconn has reportedly talked to other companies about a joint bid — even SK Hynix — but all of them have resisted on the grounds of the Chinese connection.
The number of bidders is thought to have shrunk in the last week. At one point Apple, Amazon, and Google were rumored parties, presumably wanting to gain a lock on memory supplies for their devices. Even without direct investment, Apple could benefit from an existing supplier offering memory production.