Nvidia releases beta Mac graphics drivers for Pascal-based video cards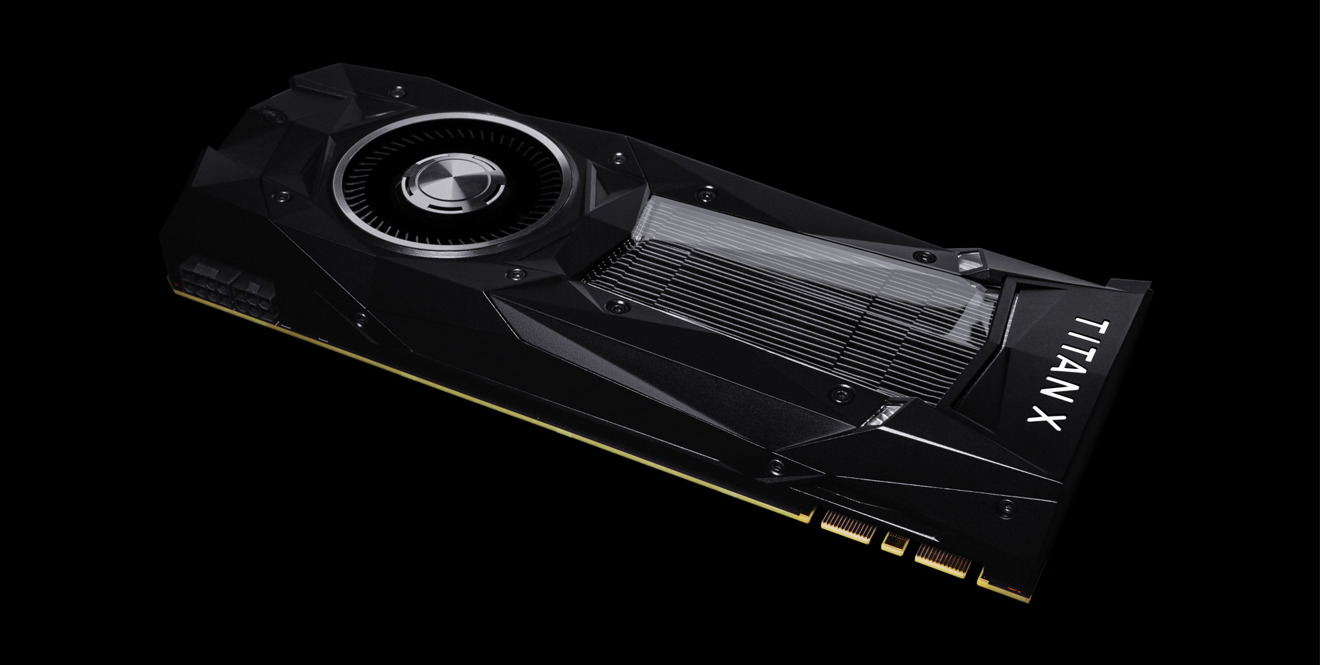 Less than a week after promising them, Nvidia on Tuesday released beta Mac drivers compatible with any of the company's Pascal-based cards, including the 10 series and the recently-launched Titan Xp.
The software (direct link) is useful to a relatively small segment of the Mac user base, namely people with an external Thunderbolt graphics enclosure or a pre-2013 Mac Pro with a free PCI-e slot. Nvidia's 10-series cards range from the GTX 1050 through to the GTX 1080 Ti.
The Titan Xp is a $1,200 card with 12 gigabytes of GDDR5X VRAM, and 3,840 CUDA cores clocked at 1.6 gigahertz. This translates into 12 teraflops of performance, above even the 11.3 teraflops on the 1080 Ti.
Nvidia's cards are typically aimed at Windows gamers and professionals, but the new drivers should allow users to boost Mac's limited 3D games library, and more likely graphics-intensive productivity apps.
The company could conceivably be laying groundwork for Apple's modular Mac Pros coming in 2018. It might also simply be catering to growing interest in eGPUs, which take advantage of the ports on Apple's latest Macs and make them more competitive, power-wise, with high-end PCs.
With the exception of the Mac Pro, all Macs — even 27-inch iMacs — rely on either mobile graphics processors or integrated Intel graphics.