'Strong evidence' Apple working on custom power chips for 2019 iPhones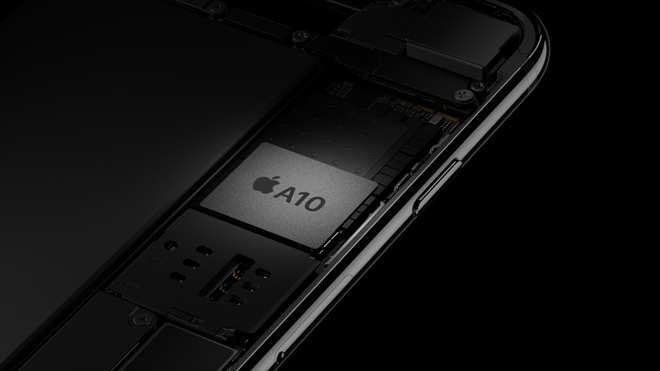 AppleInsider may earn an affiliate commission on purchases made through links on our site.
Apple is likely developing custom power management chips, working on the technology at facilities in Germany and the U.S., an analyst said on Tuesday.
"There is strong evidence that Apple is developing its own power-management integrated circuits and intends to replace the chip made by Dialog at least in part," wrote Bankhaus Lampe's Karsten Iltgen in a memo seen by Bloomberg. Although he noted that Apple is unlikely to switch in the near future, Dialog's shares were at one point down as much as 36 percent on the Frankfurt Stock Exchange.
"We believe that Apple is setting up power-management design centers in Munich and California," Iltgen elaborated, further claiming that "about 80" Apple engineers are already working on a custom chip, with plans to use it in iPhones "as early as 2019."
His position was to a degree backed up by Bloomberg, which indicated a "steady flow of engineers" from Dialog to Apple during the past year, citing a source familiar with the matter. The same person did however note that it isn't unusual to see a flow between the two companies.
Displaying further skepticism was Barclays analyst Andrew Gardiner, who suggested that "an additional 80 engineers hired in this area pales in comparison to the over 1,300 engineers Dialog employed at the end of last year."
Regardless, Apple is increasingly shifting towards designing chips in-house. While based on an ARM template, Apple's A-series processors are highly customized, and the company is known to be working towards its own graphics architecture, dropping long-time partner Imagination Technologies. It's also believed to be designing another ARM-based chip for some low-power Mac functions.