Apple Park consumed more by parking space than actual offices - report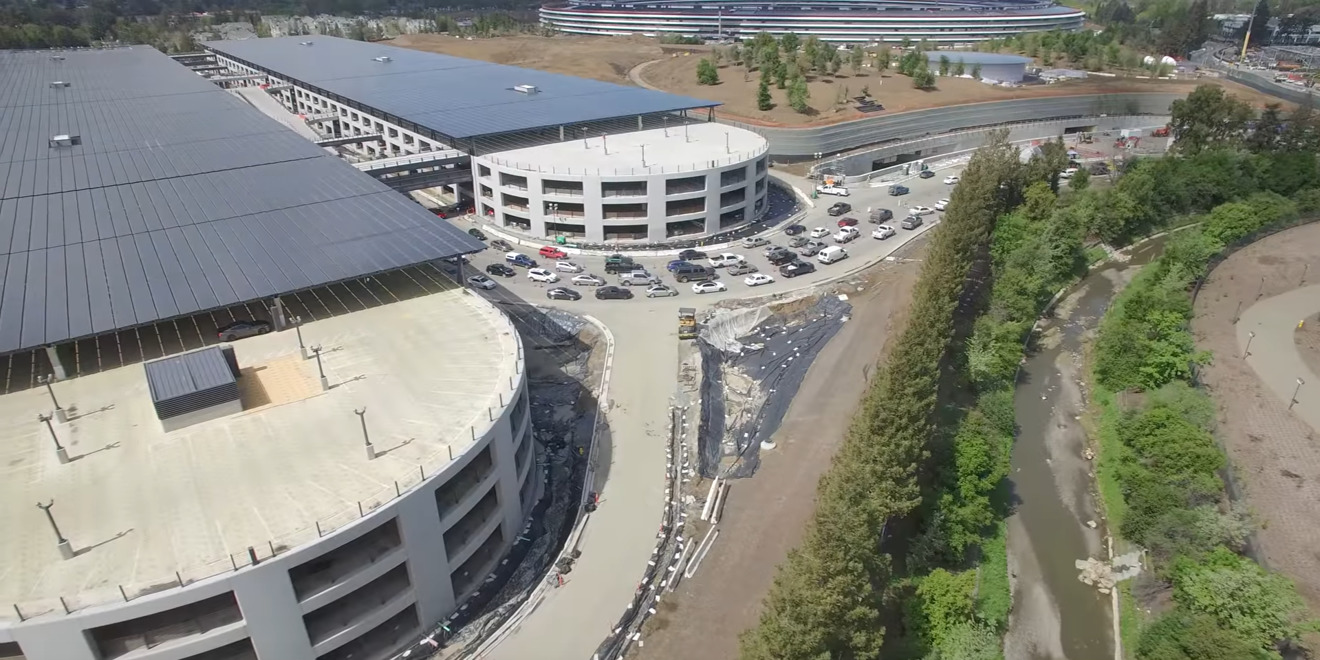 When it opens to workers later this month, Apple Park will reportedly offer nearly 3.5 million square feet of parking — even more than the roughly 3.4 million square feet of offices people will actually work in.
The campus will have just under 11,000 parking spots meant to accommodate up to 14,000 people, according to The Economist. While many of these will be located under the ring-shaped central building, everyone else will be relegated to giant garages farther south.
The situation may be linked as much to laws in Cupertino as to the size of Apple's project. The city has specified parking minimums for different properties, likely forcing Apple to build on an enormous scale even though it operates private shuttles, offers incentives to carpool, and will have spots for some 2,000 bicycles at Apple Park.
Roughly 28 percent of the staff at Apple's current headquarters at 1 Infinite Loop use alternate means of transportation. Indeed local government is ultimately hoping to push this to 34 percent at Apple Park, and may penalize the company if it doesn't meet targets.
Apple has spun a good deal of the publicity for Apple Park around how environmentally friendly the campus will be. Various buildings — including the ring and garages — will be topped with solar panels, and Apple has touted the ring as the world's biggest naturally-ventilated structure. Much of the outside space will be decorated with trees, at least once landscaping is complete.