Pornhub launches TrickPics for iOS, an AR photo filter for censoring nude selfies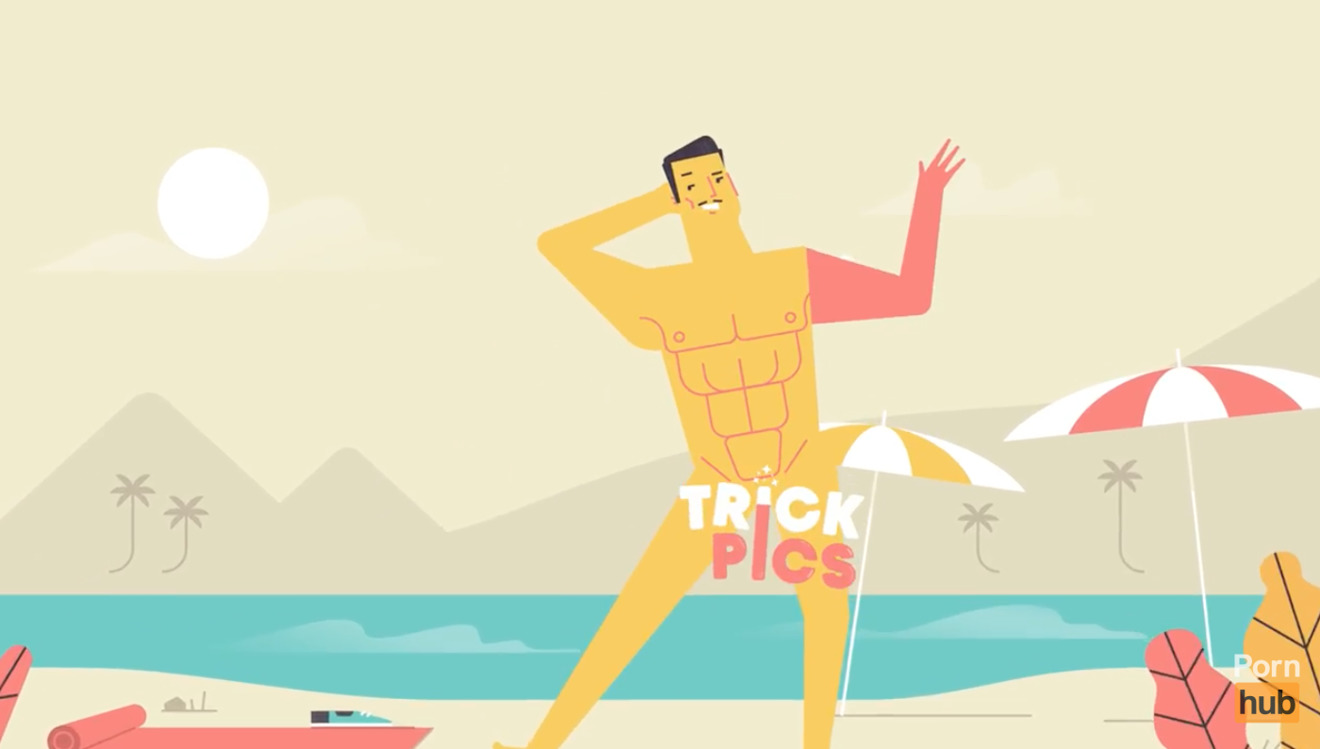 AppleInsider is supported by its audience and may earn commission as an Amazon Associate and affiliate partner on qualifying purchases. These affiliate partnerships do not influence our editorial content.
Though its listing on the App Store is decidedly vague, a new app dubbed TrickPics is actually the creation of pornography streaming site Pornhub, allowing users to censor nude photographs on their iPhone with augmented reality.
The free TrickPics app is credited to developer "ENJOYIT360 SL," but is being promoted by Pornhub. On the App Store, TrickPics dances around its true purpose, likely to comply with Apple's rules for native iOS apps.
"Introducing TrickPics, the newest way to transform your boring old photos into something special!" the listing reads. "our app uses augmented reality filters to add a dash of fun to your images. With more than 15 filters to choose from, there's no end to the possibilities!"
App Store screenshots, too, are vague on the app's intent, simply detailing "how it works" and simple tips for proper lighting.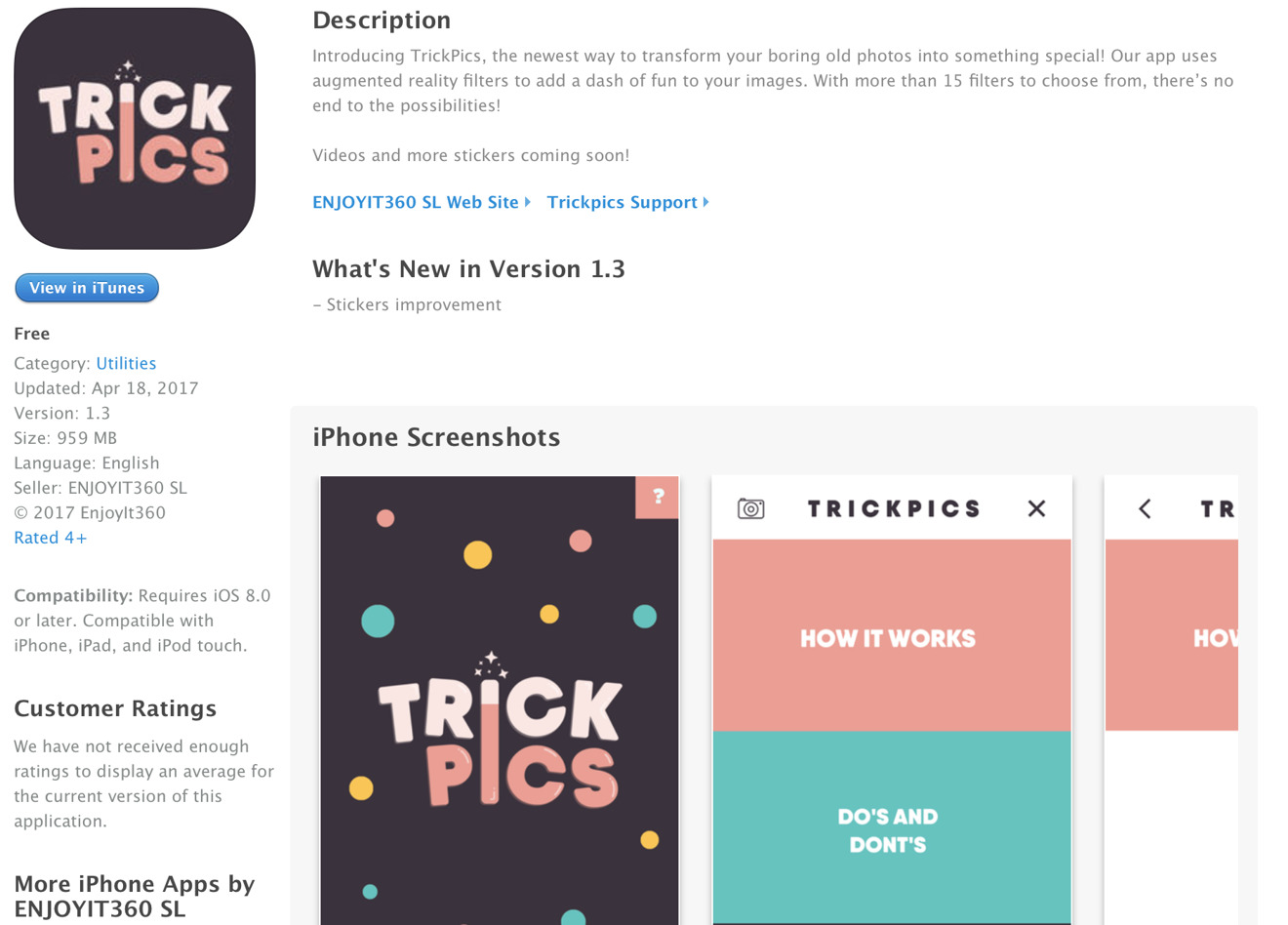 But Pornhub is far less coy in accompanying promotional materials not found on the App Store, with the official website featuring a nude woman's nipples obscured by animated gifs of firing gatling gun barrels — a filter known as "Bigguns."
When taking a picture with the app, photos are saved directly to the phone, and not stored in the cloud, to help ensure user privacy.
Unlike Snapchat, which includes the ability to filter and send photos within the same service, TrickPics is designed as a separate tool, allowing users to save the pictures and share them as they wish.
To push adoption of the app, Pornhub is inviting early adopters to tag the service in their pictures as they are shared on social media. Those who do so will receive a free trial to the site's "premium" paid service.
Apple has a strict zero-pornography policy for App Store content. While TrickPics skirts around those rules in some ways, it's possible that the true intent of the app could catch Apple's eye.
For now, TrickPics is a 959-megabyte download. New features such as video support and additional stickers are said to be coming soon.