Serial patent troll Acacia Research again sues Apple, cellular carriers over wireless patents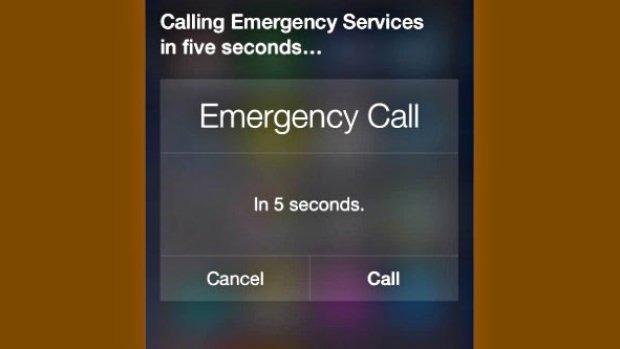 Apple and a handful of partner cellular carriers are the target of a new lawsuit leveled by Acacia Research subsidiary Cellular Communications Equipment, which alleges the iPhone maker infringed and continues to infringe on four patents developed by Nokia covering messaging, emergency alerts and other key cellular technologies.
Filed in the patent holder friendly court of Eastern District Court of Texas, the Cellular Communications Equipment suit targets a number of technologies vital to Apple's products and services.
Specifically, CCE is leveraging U.S. Patents No. 6,892,074, 8,902,770, 8,254,872 and 9,037,129, each of which was developed by Nokia Siemens. The patents-in-suit were later assigned to notorious patent assertion entity Acacia Research before making their way into CCE's arsenal.
Apple is accused of infringing the '074 patent for "Selective Message Service to Primary and Secondary Mobile Stations," which describes a basic text messaging technique for multiple devices. In particular, Apple's iMessage service allows users to receive and view text messages on both a primary device such as an iPhone, as well as a secondary device like an iPad.
The '872 patent for "Simplified Method for IMS Registration in the Event of Emergency Calls" covers technology that allows user devices to skip IP Multimedia Subsystem registration to accelerate call sessions. Apple's has in the past streamlined its iOS interface to grant users quick access to emergency call capabilities, for example iPhone owners can initiate such communications without unlocking their device.
CCE's '770 and '129 patents deal with cellular technologies. The '770 patent for "Carrier indicator field usage and configuration in carrier aggregation" covers the process of changing the format of downlink control channels, while the '129 patent for "Method, network and device for information provision by using paging and cell broadcast services" details techniques of receiving emergency broadcast content.
The lawsuit also names AT&T, Verizon, Sprint, T-Mobile, Boost Mobile as defendants in the case, as each carrier supplies customers with iPhones and iPads that allegedly infringe of CCE's assigned IP. Further, Apple and its affiliates are member organizations of the 3rd Generation Partnership Project (3GPP), which has solicited and received notice of standard essential patents and other IP, including the patents-in-suit. 3GPP certifications, and improvements on said technologies, are mentioned in three of the four patent documents.
Apple products from the iPhone 3GS to the iPhone 7 series, as well as certain iPod touch models and all iPad iterations, are named as infringing devices.
Today's lawsuit continues CCE's litigation against Apple and its carrier partners. In 2015, the NPE filed a series of lawsuits with the same court claiming infringement of owned patents related to LTE data networks. AT&T, Verizon, T-Mobile and hardware manufacturers Samsung and HTC were also named as defendants in the ongoing action.
The new CCE litigation arrives four months after Apple lodged an antitrust lawsuit against Acacia and other aligned PAEs for helping Nokia "extract and extort exorbitant revenues" from handset manufacturers. Apple argues that Nokia has itself become a type of patent troll after selling its hardware business to Microsoft in 2013.
Though Nokia still maintains agreements to license standard essential patents under fair, reasonable and non-discriminatory, or FRAND, terms, the firm has been transferring said IP to third-party NPEs in hopes of extracting even more money, Apple says. Acacia is one of the most aggressive of Nokia's supposedly friendly PAEs, suing Apple some 42 times in 10 years. In September, Acacia won a $22.1 million judgment against Apple over networking patents.
In its latest action against Apple, CCE is seeking damages, past and ongoing royalties, and interest related to infringing devices.