Apple's upcoming Danish data center will help warm area homes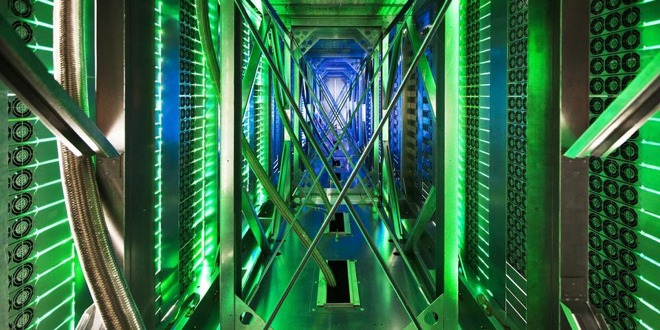 Once complete, Apple's data center in Viborg, Denmark will actually redirect heat to warm homes in the surrounding Jutland region, Apple noted this week.
The center will "capture excess heat from its equipment and conduct it into the local district heating system," Apple explained in its 2017 Environmental Responsibility Report. Apple in turn will receive some power from the landscape — in a system designed with help from Aarhus University, agricultural waste will be converted into methane used to generate energy, with a fertilizer byproduct going to local farmers.
Apple is promising that like its other data centers, the Viborg complex will rely entirely on renewable energy in most circumstances. As a backup, the facility will draw from the regional power grid instead of diesel generators.
The company didn't say when construction in Viborg might be complete.
Apple is building two data centers in Europe, the other a long-delayed project near Athenry, Ireland. In its environmental report, Apple noted that it has partnered with the Sustainable Energy Authority of Ireland on "innovative new ways of capturing [coastal] wave energy," and will use some of this electricity to power its buildings.
As with Apple's new Cupertino headquarters, the Irish data center will also rely on natural ventilation instead of artificial air conditioning.
Together the European centers should cost Apple $1.8 billion or more. They may be essential though given Apple's growing reliance on cloud services such as Siri, iMessage, FaceTime, Apple Music, and iCloud Drive.