New Elevation Lab BatteryPro charging kit contains integrated Apple Watch charger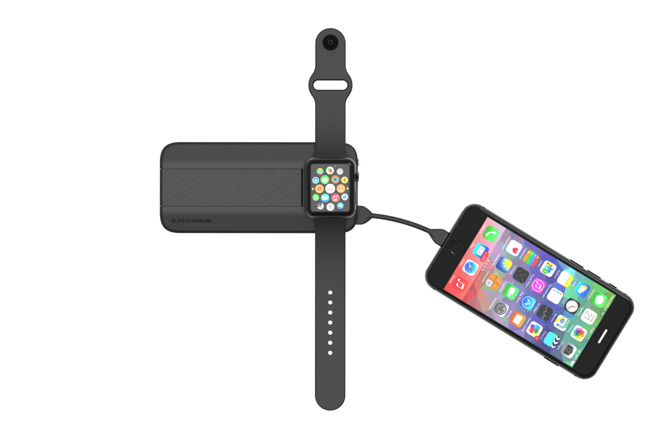 AppleInsider may earn an affiliate commission on purchases made through links on our site.
Accessory manufacturer Elevation Lab has launched a battery pack with a built-in Apple Watch charging base, eliminating the need to buy Apple's charging cable for use with the device.
The 8,000 mAh pack is very similar in size to an iPhone SE, but a bit thicker. It charges with microUSB, and utilizes a USB type A port to charge other devices, like an iPhone.
Elevation Lab claims that the MFi-certified device provides over two weeks of Apple Watch charges, or more than three days of iPhone use. A "StowStrap" holds the watch down on the charger, to keep the device in place while in a bag.
While the device is designed to lay flat, it can also be securely laid on its end for Night Stand mode.
To date, there are very few Apple-certified third-party Apple Watch chargers on the market, as many products require users to bring their own magnetic charging cable.
Earlier this year, AppleInsider reviewed one other option, the Kanex GoPower Watch, and found it to be a decent all-in-one Apple Watch portable charger. It carries the same $99.95 suggested price, but can currently be had for just $70 from Amazon.