Apple adds a Mother's Day Challenge for HealthKit Activity, Apple Watch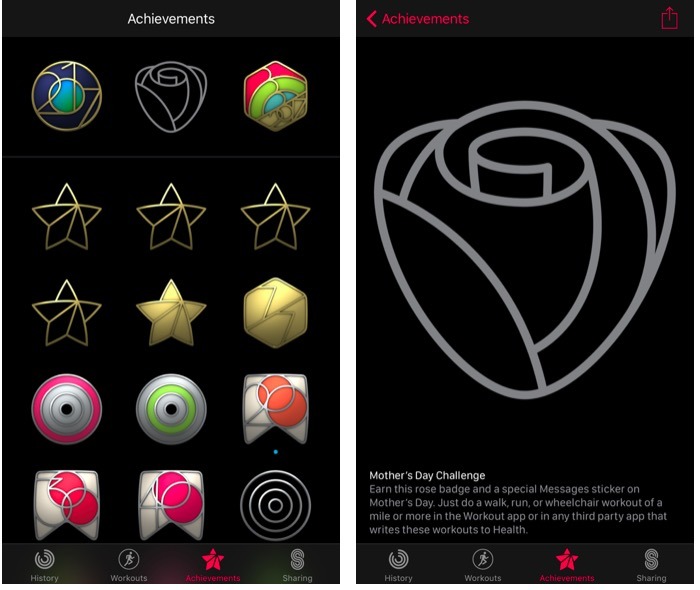 In recognition of Mother's Day on May 14, Apple is creating a special "Mother's Day Challenge" to reward a walk, run or wheelchair workout "of a mile or more" with a special achievement badge in the Activity app, as well as stickers for use within iMessage.
To earn the achievement, users can "do a run, walk or wheelchair workout" of a mile or more on Mother's Day in the Workout app using Apple Watch or any third-party app that writes workout data to Health Kit.
Apple has previously created special achievement challenges, including last year's U.S. Thanksgiving holiday, a "Ring in the New Year Challenge" during the month of January and an Earth Day Challenge last month.
In addition to feeling good about achievements earned in the Activity app, users also gain access to digital stickers that can be shared in iOS 10 iMessages.